Kumi Matsuo – Piano Recital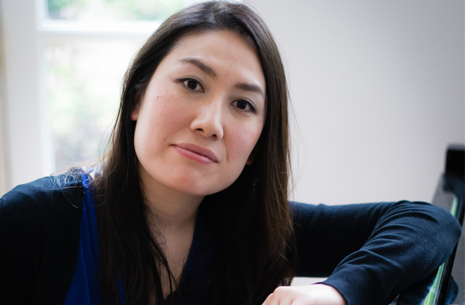 Programme:
1) Gaspard de la nuit: Trois poèmes pour piano d'après Aloysius Bertrand:
(A suite of pieces for solo piano by Maurice Ravel )
2) Impromptu No. 3 Op.51 in G-flat Major – F. Chopin (1810 – 1849)
3) Prélude, Chorale and Fugue FWV 21 – C. Franck (1822 – 1890)
Biography:
Kumi Matsuo was born in Tokyo, Japan. Winner of the 5th Louisiana International Piano Competition in 2013, she has also won Second Prize at the 75th Music Competition of Japan in 2006, Third Prize at the 22nd Ferrol International Piano Competition in 2008 and First Prize at the 6th Isidor Bajic International Piano Competition in 2012.
Kumi graduated from the Toho Gakuen High School of Music and the Toho Gakuen University of Music in Tokyo. In 2007 she moved to London for her further study at the Royal College of Music where she gained an Artist Diploma and a Master of Music in Performance. Kumi studied piano with Jyoko Gondo, Mikhail Voskresensky, John Blakely and Ashley Wass and chamber music with Jan Repko. Her study was supported by the Charles Napper Award, the Russell Gander Award and the Rohm Music Foundation.
In 2008 Kumi won RCM concerto competition and gave her London debut playing Ravel's Piano Concerto for Left Hand in Cadogan Hall with RCM Sinfonietta conducted by Peter Stark. In 2009 she played Schnittke's Concerto Grosso No.1 with RCM Chamber Orchestra under Vladimir Jurowski the Queen Elisabeth Hall and in 2012 she also performed Prokofiev's 3rd Piano Concerto with RCM Symphony Orchestra under Martin André at the Royal College of Music. Kumi has played solo and chamber music in UK, USA, France, Holland, Poland, Romania, India and Japan and performed as a soloist with orchestras such as Tokyo Symphony Orchestra, Galicia Symphony Orchestra, Banatul Symphony Orchestra, Rapides Symphony Orchestra, Constanza Symphony Orchestra and Louisiana Philharmonic Orchestra. She gave her New York debut at Carnegie Hall Weill Recital Hall in 2014 and gave her recital tour in Louisiana in 2015.
Kumi has recently finished the Anthony Saltmarsh Junior Fellow in Accompaniment at the Royal College of Music. Over the years Kumi has played many AJSW concerts.
The AJSW, in view of Kumi's recent achievments, is especially proud to be associated with her through various concerts she has played for us and that she helped originate our '8hands on 2 pianos' group 'Inzpir8tion'.
Date: 15 November 2018, 1.00pm to 2.00pm
Venue: St. George's International Concert Hall, Great George Street, Off Park Street, Bristol BS1 5RR
Box Office: 0845 40 24 001
Web: http://stgeorgesbristol.co.uk
Organised by: Anglo-Japanese Society of Wessex