Labyrinthine Memories – Artist talk by Chiharu Shiota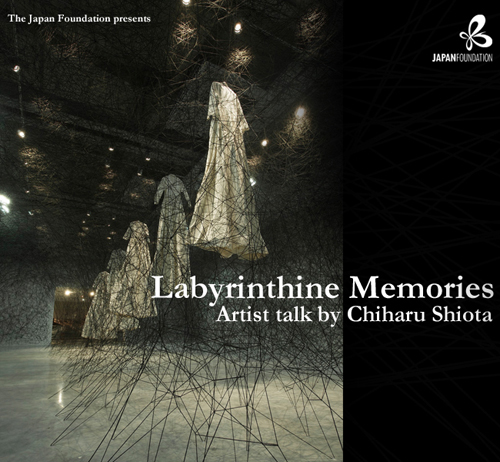 Chiharu Shiota is an internationally acclaimed Japanese artist, best known for her large-scale, imaginative and immersive installations. Frequently exhibited in the global art scene, Shiota's works have been included in UK exhibitions such as the Hayward Gallery show Walking in My Mind in 2009, and her latest installation is currently being exhibited at the Towner Gallery, Eastbourne. Often featuring a number of mysterious objects trapped within woven threads, such as dresses, burnt-out pianos and sometimes even the artist herself, Shiota's monumental yet delicate installations confront issues of memory, gender and identity.
In this artist talk, Shiota will trace her journey to date as an installation and performance artist, demonstrating the painstaking and daunting process of filling huge gallery spaces including the Towner Gallery, and how she thrives on these challenges set by each venue. Reflecting on her education at art schools in Japan and Germany, and studying under Marina Abramović, Shiota, now based in Berlin, will also explore what way such an environment impacted upon her creative practice, ethos and her career as a female artist working overseas.
Date: 22 November 2013 from 6.30pm
Venue: The Japan Foundation, London