Learn how to do some hand reflexology in Japanese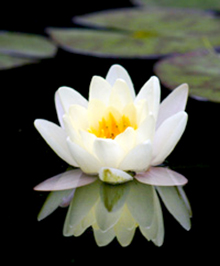 Many people are surprised how much tension they carry in their hands. Learn about how reflexology can be used to help the body naturally restore its balance and practise hand massage techniques that you can use on yourself and with friends and family.
The entire class will be taken in Japanese and students will therefore develop their listening and vocabulary skills while learning a fun and interesting activity.
The class is suitable for students of Japanese with a basic (or higher) level of comprehension in Japanese as well as fluent speakers.
This is a unique class taught by a highly regarded reflexologist and teacher, who is also a native Japanese speaker.
The course is a 1-hour per week course, on Thursday evenings in October from 7-8pm. Venue is in Pimlico. £80 for the full course.
Date: 4, 11, 18 & 25 October 2012
Venue: Pimlico Academy, Lupus Street, Loncon, SW1V 3AT
Tel: 07900465135
E-mail: info@speakmyskill.com
Web: http://SpeakMySkill.com
Organiser: Speak My Skill