Lecture by Sir David Warren, British Ambassador Tokyo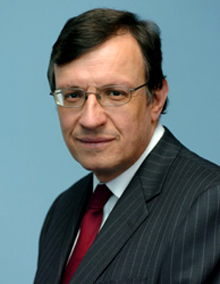 Date: Monday 6 February at 5.50pm for 6.00pm (6.00pm: Lecture, 7.30pm: Reception, 8.15pm: Close)
Venue: Nomura International, 1 Angel Lane, London EC4R 3AB)
Entrance: Free – Advanced Booking Essential
Members will be extremely pleased to know that the British Ambassador in Tokyo, Sir David Warren has kindly agreed to update the Society on his view of the situation in Japan during a forthcoming visit to London.
Sir David, who has been in post since the summer of 2008, has been asked to give his perceptions of the political, diplomatic and commercial situation in Japan. He has served twice before in the Tokyo Embassy and many of his other appointments have closely involved him in Japan – UK relations.
The annual talks by current British Ambassadors have provided very useful backdrops to the years ahead; they have been both relevant and useful and have always been extremely popular. The Ambassador will speak for about 30-40 minutes, after which there will be time for discussion and questions.
This year the lecture is kindly hosted by Nomura, a strong supporter of the Japan Society and member of the President's Circle. In order to enable a prompt start, you are asked to arrive by 5.50pm. The event is free but booking is essential.