Light Up Nippon – Film Screening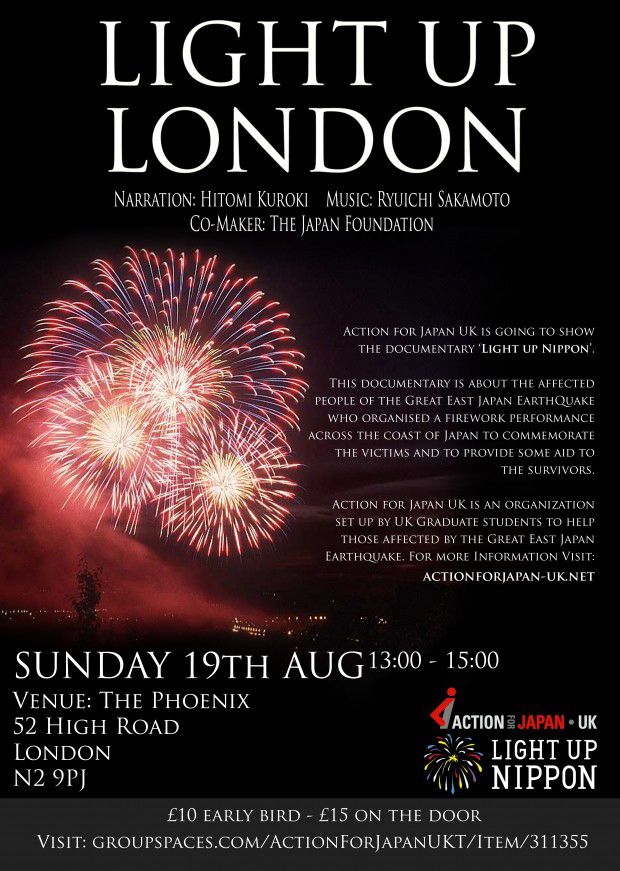 Action for Japan UK is going to screen the documentary, 'LIGHT UP NIPPON.' This is a documentary about the firework performance that was held along the coast of Japan last year in order to commemorate the victims of the Great East Earthquake, and to provide aid for the affected people.
Entrance Fee
£10 (early bird TICKETS:)
http://groupspaces.com/ActionforJapanUKT/item/311355
£15 (at the door)
All proceeds go to LIGHT UP NIPPON and Action for Japan UK.
Action for Japan UK is an organisation comprised of undergraduate and postgraduate students in the UK who want to help people affected by the March 11 earthquake and tsunami in Japan.
Date: 19 August 2012 from 1.00pm
Venue: The Phoenix Cinema, London