Live at Cafe OTO: SAYA (TENNISCOATS) SOLO + JOEL STERN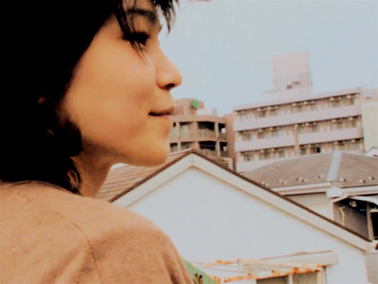 Date: Monday 20 June 2011 (8.00pm)
Venue: Cafe OTO, 18-22 Ashwin St, Dalston, London E8 3DL
Email: info@cafeoto.co.uk
Web: www.cafeoto.co.uk
Tickets: £7 adv. / £8 on the door
We're happy to be hosting a solo show with Saya – Tenniscoats' singer and primary songwriter. She will be performing a set of new songs both solo and accompanied by UK-based musician friends. She'll be supported by Australian underground film and music operative Joel Stern.
A special £14.50 pass is available if you would like to come to both this show and the Tenniscoats concert on Friday 17 June.
TENNISCOATS
Cafe OTO and Tenniscoats go all the way back to our opening show here where Saya entranced our very first audience with a nervous, but moving solo performance which managed to trip our then ill-configured sound meter despite her gentleness.
Saya returned with Ueno in tow in 2009 and played a stunning pair of sold out dates including a mesmerising performance with Hiraki Sawa and Dale Berning adding wall-to-wall video projections, a bizarre cover of The Carpenter's 'Yesterday Once More' interspersed with construction noise and a commanding presence that had everyone rapt.
Tokyo's Tenniscoats celebrate all that makes song vital in our collective conscious – making music magical with the simplest of means. Matching emotive live performance against delicately psychedelic folk songs, the duo of Saya and Takashi Ueno (assisted by a plethora of floating members/"special friends") are one of the most compelling units in the Japanese pop underground.
Key catalysts within that scene, Saya and Ueno have performed with Maher Shalal Hash Baz, Cacoy, Puka Puka Brians, Yumbo and others. They've also spread their wings more widely collaborating with Lawrence English and the ROOM40 label in Australia and the UK, Tape/Häpna in Sweden, and the OneOne/CanCan hyper-pop juggernaut with Satomi and Greg of Deerhoof. Two Sunsets, their long-awaited record with The Pastels was released via Geographic/Domino in 2009 and followed by a UK tour.
[pro-player width='530′ height='253′ autostart='true' type='video']http://www.youtube.com/watch?v=MhNsS3JcbnA&feature=player_embedded[/pro-player]