Live at Cafe Oto: SHUICHI CHINO / ROGER TURNER / NAOKI KITA / HANNAH MARSHALL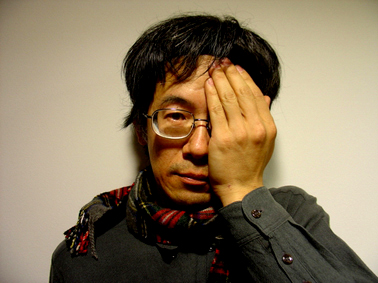 Date: Saturday 9 July 2011 (8.00pm)
Venue: Cafe OTO, 18-22 Ashwin St, Dalston, London E8 3DL
Email: info@cafeoto.co.uk
Web: www.cafeoto.co.uk
Tickets: £6 adv. / £7 on the door
CHINO SHUICHI (Piano)
Born in Tokyo, Chino has been active in the popular music scene since 1970s, and has been involved in pop-music, jazz and rock groups as a keyboard player, a pianist, and a producer. (1972-80: Downtown Boogie Woogie Band, 1982-85: Wha ha ha, 1983-95: A-Musik,1994-96: Ground Zero) He has also composed music for dance, film and theatre (1980-85: Norio Yagishita Butoh Group, 1985-2007: Dairakudakan Butoh Group, 1995-2007: Ehara Tomoko Dance Company, etc.) and has created sound installations. Since 2006, he has been organizing numerous workshops about improvised music which include the improvised music festival for two pianos, Piano Buto-kai (2006-7). He regularly organizes 5-60 concerts during a year in Japan and worldwide.
OGER TURNER (Drums and Percussion)
Roger Turner is applauded for his precision and speed since he entered the London improvising scene in the 1970s. His restricted drum kit is extended by found objects to create a sound comparable to no other. He's played with Evan Parker, Cecil Taylor, Otomo Yoshihide, Shelley Hirsch, Joëlle Léandre, Keith Rowe…
NAOKI KITA (Violin)
With roots in tango and classical violin, Kita brings a unique perspective to his varied approach to improvised violin playing with a focused intensity and rhythmic flair.
HANNAH MARSHALL
Hannah Marshall is a cellist currently active within improvised music in London, playing with, amongst others, Alexander Hawkin's Ensemble, 'Zinc' with Roger Turner and Tim Hodgkinson, and string trio 'Barrel'. She also works internationally with Luc Ex's and Veryan Weston's group SOL, in a trio with saxophonist Gianni Mimmo and pianist Nicola Guazzaloca, and Swiss duo 'diatribes'.
[pro-player width='550′ height='253′ autostart='true' type='video']http://www.youtube.com/watch?feature=player_embedded&v=3qjG6vyV4pk[/pro-player]