London Jazz Festival – Korea Moves Artists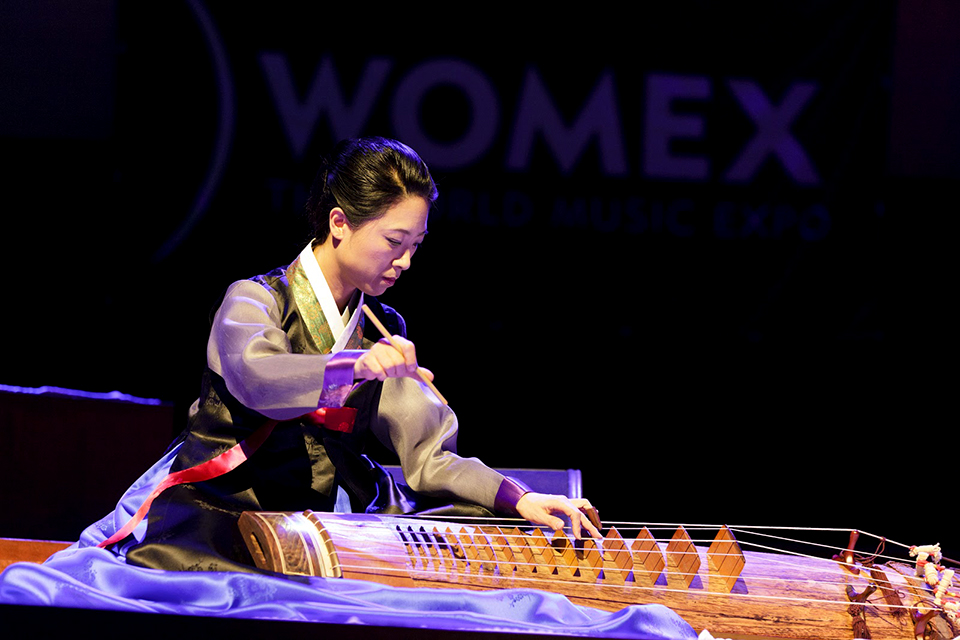 As mentioned previously, a different kind of Korean music experience will be coming to London next month at the London Jazz festival. As promised, acclaimed British saxophonist and composer Tim Garland is collaborating with a number of Korean musicians for his latest project 'Korea Moves'. He has announced the name of the musicians he will be collaborating with, and it looks set to be a interesting evening at the atmospheric setting of St James' church at Piccadilly Circus!

First up we have Jean Oh, a guitarist who has been playing since the age of 13. He has studied formally at the Seoul Jazz Academy and has furthered his creative studies by spending time in Paris and New York, as well as having played in several commercially released recordings and toured throughout the US, Canada, Japan, South America, Philippines and Russia! Recently he has released his first album "Invisible Worth" featuring George Garzone, John Lockwood, and Jeff Hirshfield and he's pushing himself to have his voice defined in music, both as a sideman and as a band leader. Definitely someone to watch out for in the future!
Also to keep it traditionally Korean, Garland has also invited two more traditional musicians to Korea Moves.
First up is Heo Yoon-Jeong, an active Geomungo soloist and composer, said to be a musician who cuts across various musical genres and is expanding the role of the Geomungo in Korean music. She has won many awards over the years and has performed at numerous festivals as well as holding thirteen solo recitals from 1998 to 2012. The Geomungo is a very iconic instrument in the Korean music world. It is a six-stringed zither that is played by plucking the six twisted silk strings stretched over 16 fixed frets with a short bamboo rod. The sounds are said to be deep and majestic and if you have ever attended any Korean traditional music events, its a instruments you would have definitely heard!

We will also see Lee Aram take to the stage. Lee is a Daegeum player and a member of the Korean Music Ensemble "Baramgot", that was featured at the KCC UK's All Eyes on Korea Festival this summer. Lee has had a very busy career and has even taken part in a number of original sound tracks for Korean TV dramas. The Daegeum is a large bamboo transverse flute said to have a buzzing membrane that gives it a special timbre; intriguing! The Daegeum was also pronounced as an important Intangible Cultural Properties of Korea in 1971 by the Cultural Heritage Administration of South Korea so don't miss out on your chance to see this instrument in action here in London!
To give you more on the man who is making all this happen:
Tim Garland is a British jazz saxophonist, composer and band-leader. He is also known for his innovative bass clarinet playing and for his prolific output as composer, blurring the boundaries between modern jazz and classical concert music. As a performer, he has worked widely both in Britain and elsewhere in the world, with particular highlights being a continuing collaboration with Chick Corea and his four year association with Bill Bruford.
So if you've had enough of the galloping Oppan Gangnam Style that seems to be unavoidable where ever you are at the moment, why not head over to St. James for a night of smooth acoustics. We are definitely interested to see how the sounds of Traditional Korean sounds will work with a bit of modern Jazz! Event details are as follows:
Date: Wednesday 14th November, 7.30 p.m.
Venue: St James's Piccadilly, 197 Piccadilly, London W1J 9LL
Tickets: £20/£15
Bookings: www.jazzcds.co.uk/piccadilly
Tel: 0207 724 2389