London Korean Film Festival: Haemoo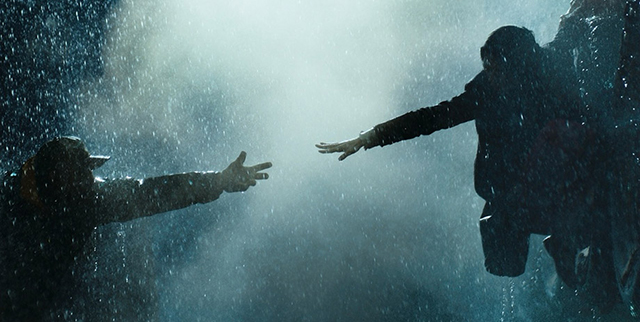 Screenwriter Shim Sung-bo (Memories of Murder) directors his first feature film based on the true story of a group of fisherman who face tragic consequences while smuggling illegal immigrants.
Captaining the 69 ton fishing vessel, the Junjin, is Kang, a weathered seaman who decides after years of declining fishing hauls that he needs to take drastic action to make ends meet and keep his crew members in work. He decides to strike a deal with a human trafficking broker to smuggle people into Korea. The ships leaves port with the crew believing they are heading out to catch their biggest haul in years, unaware that they are actually going to pick up Korean-Chinese immigrants. In the open sea Kang rendezvous with a Chinese vessel who unloads its cargo, people, onto the Junjin. Confused at what is happening, the crew members slowly realise what Kang's intentions are and what they are unwitting part of. The crew look to comfort the abused immigrants while Kang treats them worse than the traffickers. The Junjin stays in open waters unmoving which causes restlessness in the Junjin's cargo and that of its crew. Tensions and tempers flare as a fog descends on the ship.
Produced by Bong Joon-ho (The Host, Snowpiercer), Haemoo hosts an all star cast in this tension filled drama, including; Kim Yoon-seok (The Chaser), Han Ye-ri (Kundo: The Age of the Rampant), Moon Sung-keun (In Another Country) You Seung-mok (Han Gong-ju) and Lee Hee-jun (The Unjust).
Date: Thursday 13th November 19:00
Venue: London Odeon West End