London Korean Film Night: Always (2011)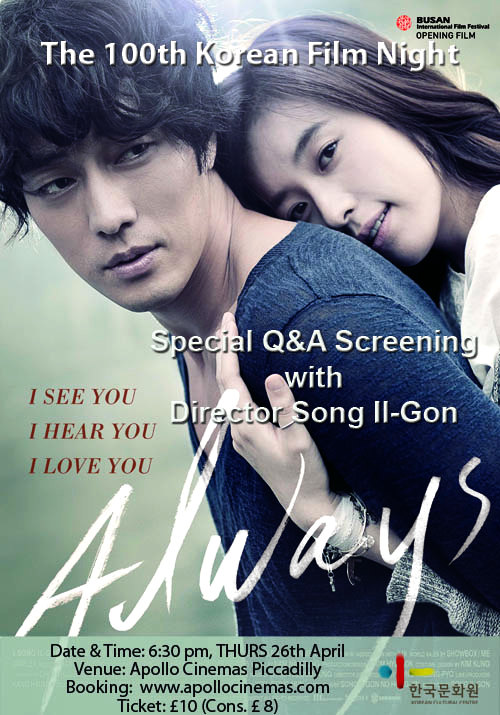 Chul-min is a man whose life hides a dark past. He works as a delivery man by day and a parking-lot attendant by night.
One evening a chance encounter changes his life forever. He meets the partially sighted Jung-hwa whose optimism restores his faith in people and the world. As their friendship blooms Chul-min Seeks ways to finance the surgery that Jung-hwa desperately needs.
Fighting for high-stakes, can Chul-min's return to the underworld be a success?
Director: Song Il-gon
Running Time: 105 min. (ENG Subs)
Screening Date: 6:30 pm, April 26, 2012
Theatre: Apollo Cinemas (Piccadilly)
Booking: www.apollocinemas.com / 0871 220 6000
With Director Song Il-Gon's 2011 film 'Always' the KCCUK presents its 100th Korean Film Night and after the Q+A we will celebrate this milestone with a small reception.