London Korean Film Night: Dance of Time (2009)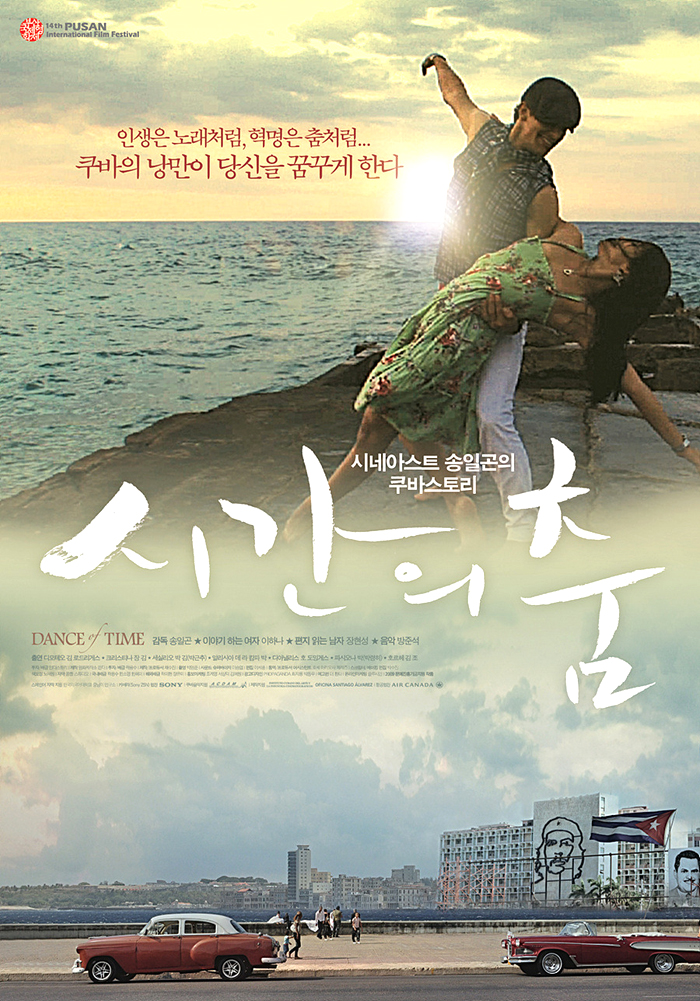 Back in 1905, just before the onset of the Japanese military occupation over Joseon (present day Korea) about 300 people fled to Cuba via Mexico. With hopes of returning home wealthy one-day, they worked tenaciously. They established their own Korean schools and sent money back to finance the independence movement against Japan and even eventually partaking in the revolution of Che Guevera. In 2009 their descendants still reside in Cuba, some as well known painters, musicians and ballerinas, never forgetting their ethnic identity- "Coreano."
Set in Cuba, the home of sensuous Latin music and the Latin Salsa, cha-cha dancing and the country of revolution and passion; this film follows the amazing, but heartbreaking stories of these Koreans. The film explores the idea of hope, love and anxiety; and the deep longing of a people removed from their home.
Director: Song Il-gon
Running Time: 95min (ENG Subs)
Screening Date: 7pm, April 19, 2012
Theatre: Multi-Purpose Hall, KCCUK