London Korean Film Night: Earth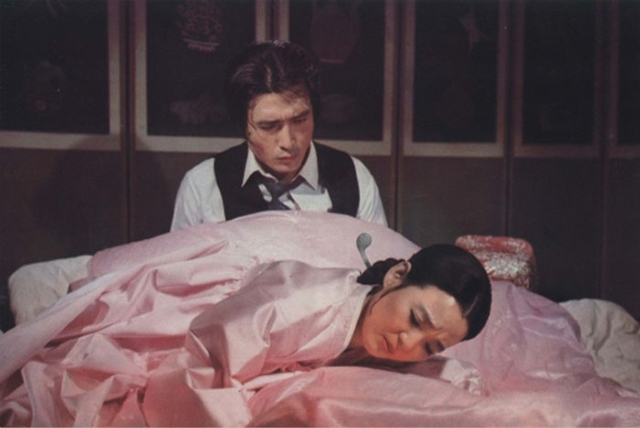 Heo Sung, the son of a revered revolutionary leader is rescued from a life of rural poverty in order to study Law in Seoul. Passing the bar exam, the young man rises to become head of the household he once served when he marries the homeowner's fickle daughter, Jeong-son. Typical of director Kim Ki-young's female characters, Jeong-son is shown as being both stubborn and neurotic, yet also progressive with an attitude utterly unique in Korean cinema of the time. When Heo Sung returns to the village of his youth and finds the poor farmers suffering abuse at the hands of the Japanese occupiers, the ideological young lawyer commits to staying in the village to help. This neglect angers a wife already unhappy at being married to a 'yokel' and the increasingly bitter relationship threatens to destroy both their lives.
With Earth idiosyncratic auteur Kim Ki-young (The Housemaid, 1960), tackles an adaptation of a novel from Yi Kwang-su, who is celebrated as the author of the first Korean modern novel. Yi's works have frequently been the subject of adaptations, with this effort from 1972 being the third version of the 1932 novel to be brought to screen.
Director: Kim Ki-young
Running time: 125mins
Event Date: 29 March, 7:00pm
Location: KCCUK
FREE Admission, booking essential: https://www.eventbrite.co.uk/e/korean-film-nights-2018-earth-tickets-43753210029