London Korean Film Night: Guns and Talks (2001)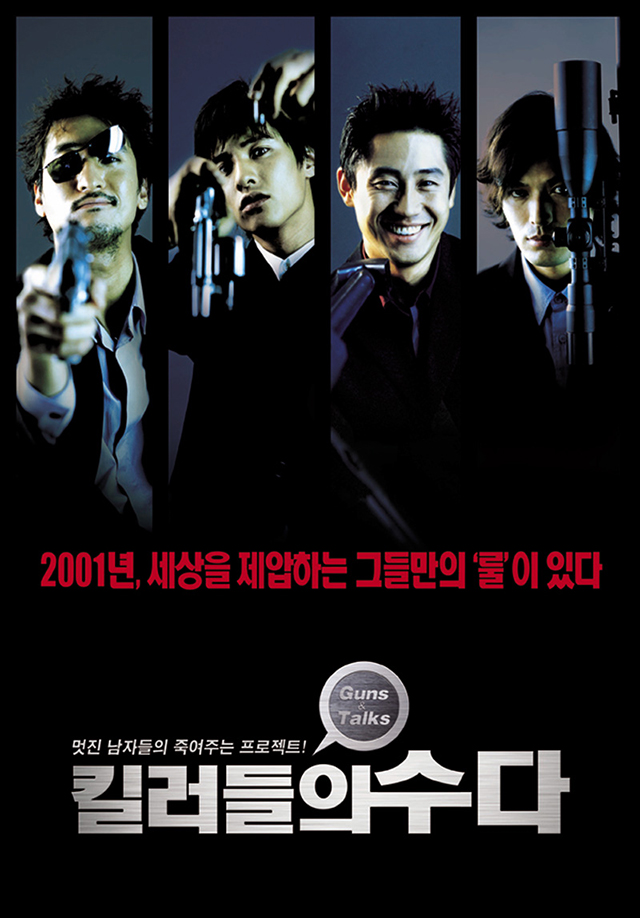 Toxic fumes fromf an air conditioner kill a man in his car. A bullet pierces through a man's brain before he even gets to turn the ignition. A man picks up a phone and three stories of a building explode. In the middle of all this chaos, four men walk out of the building without a scratch – they are the culprits of these heinous crimes.
The foursome are Sang-yun, Jung-wu, Jae-young and Ha-yun, professional assassins for hire. Sang-yun the cool-headed leader, Jung-wu the explosives specialist, Jae-young the unmatched sniper, and Ha-yun the computer wiz. After they meet their clients and discuss the time, place and method by which they want their targets to be eliminated, they sign a formal contract. Once the deal is done, they carry out their mission and finish it like a typical day at work. But one day whilst completing a big job, they leave a trail behind. With Prosecutor Cho hot on their trail, Sang-yun meets a client and is offered a dangerous job that he can't turn down.
Director: Jang Jin
Running Time: 121
Screening Date: August 13, 2015, 7pm
Theatre: Korean Cultural Centre UK