London Korean Film Night: 'HAHAHA' Screening with Moon So-ri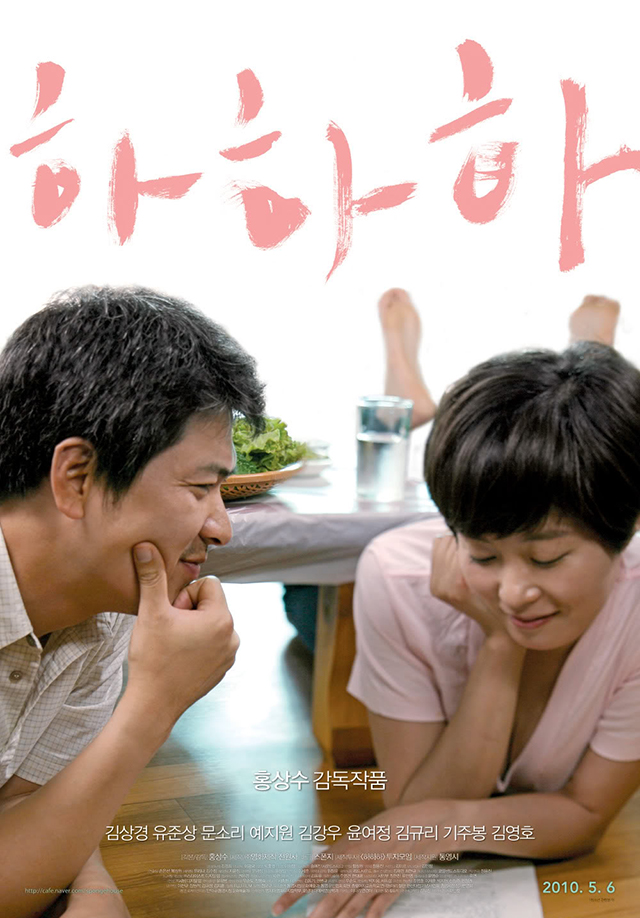 Director: Hong Sangsoo
Running Time: 115 (Eng sub, Cert 18)
Screening Date: 7pm April 04, 2013
Theatre: British Acadmey of Film and Television Arts (195 Piccadilly, London W1J 9LN)
Synopsis:
Movie director Moon-kyeong Jo, who recently decided to emmigrate to Canada, takes a trip down to the small sea-side town of Tongyeong. There he meets film critic and acquaintance Jong-sik Bang. The two begin drinking and reminisce about their past and the woman they have been involved with.
The film was awarded the Prix Un Certain Regard at the 2010 Cannes Film Festival
*Limited Availability, BOOKING is ESSENTIAL
Seats will be reserved on a first come first served basis.
Booking for this screening are via email and phone only
BOOKING: info@kccuk.org.uk / 020 7004 2600