MAKIKO HIRABAYASHI TRIO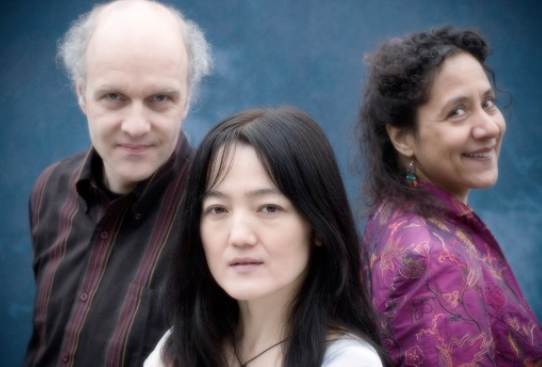 Now in its second year, Sounds of Denmark offers a snapshot of one of Europe's most vibrant jazz scenes. Famed for their Bauhaus-influenced modern architecture & design and culinary flare, Denmark is also home to one of the most varied, vibrant and sophisticated jazz scenes in Europe. Sounds of Denmark is a five-day festival at one of London's premier venues, the award-winning PizzaExpress Jazz Club featuring eight superb Danish groups to showcase just how dynamic, eclectic and exciting the Danish jazz scene is.
Sounds of Denmark are delighted to present Tokyo-born Makiko Hirabayashi, a Japanese pianist/composer who, since 1990 has made Copenhagen her home. Since the release of her first trio album in 2006, she has received wide critical acclaim as an exciting voice on the international jazz scene. Elements of jazz, classical music, Far Eastern music and Nordic sound are combined into an intriguing, compelling sound all of her own.
A double prize winner in the Japanese, Jazz Critique Magazine, Makiki has collaborated with a wide range of musicians, both on the jazz and world music scenes throughout her career. Projects include electro/acoustic improv, 'world fusion', and most recently a duo setting with the American saxophonist, Bob Rockwell, with whom she released an album ('Gong', March 2016) reflecting the years after the Tsunami in Fukushima. She has released 6 albums as a leader, 3 of which are with her trio on the renowned German jazz label, Enja.
Date: 13 & 14 September 2017
13 September: Watermill Jazz Club , Betchworth Park Golf Club, Reigate Road, Dorking RH4 1NZ
14 September: PizzaExpress Jazz Club, 10 Dean Street, Soho, London, W1D 3RW
Tel: 020 7439 4962
Web: https://www.pizzaexpresslive.com/sounds-of-denmark
Organiser: SOUNDS OF DENMARK at PIZZAEXPRESS JAZZ CLUB, LONDON