Marewrew and Oki at WOMAD Charlton Park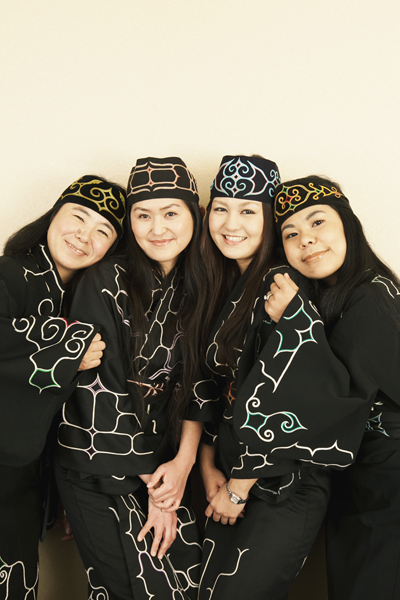 mu:arts brings to WOMAD Charlton Park, for the very first time, the hypnotic Marewrew (meaning batterfly in Ainu language). A group of four women working on the diffusion and renewal of the ancient "Upopo" songs of the Ainu people. These songs are constructed with many rhythmical patterns sung in canon ("Ukouk"), leading to a natural trance.
Originally based in Northern Japan (Hokkaidoisland), Sakhalin and the Kuril Islands, the Ainu have been oppressed in both Japan and Russia. Their cultural characteristics (language, art, shamanism) are now facing difficult times.
To make the occasion even more special, internationally renowned ainu musician OKI will join Marewrew with his Tonkori, the only stringed instrument in Ainu musical tradition.
Date: Sunday 29th July 2012
-workshop: 14:00-15:00, All Singing All Dancing Stage.
-performance: 18:30-19:15, Charlie Gillett Stage.
Location: Charlton Park, Malmesbury, Wiltshire, SN16 9DG