Maritime Security for the Shipping Industry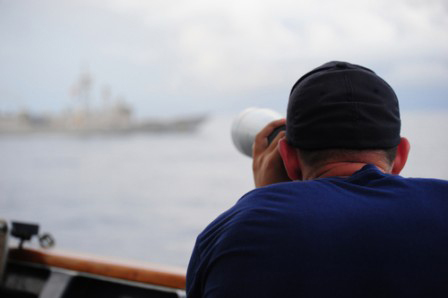 In November 2013, Japan passed legislation allowing Japanese registered shipping companies to deploy privately contracted armed security personnel (PCASP) with firearms aboard Japanese-flagged vessels when passing through piracy hotspots in the Indian Ocean, the Gulf of Aden, and the Red Sea. It brings Japan's registered shipping industry closer into line with practices increasingly being adopted by the rest of the world, when shipping passes through areas at high risk to piracy.
Maritime security is a global issue, which affects all nations with merchant fleets; London, as the centre of the global insurance and maritime legal industries, has a particular relevance and expertise in this area. A panel discussion will consider the wider global issues of maritime security, defence against and the prevention of piracy and other forms of maritime criminality and the relevant legal financial protective and remedial measures. It will look in particular at the ramifications of the recent Japanese legislation for a shipping industry which caters to energy-dependent Japan's needs. The speakers will also focus on the evolving nature of piracy and other criminal activity at sea, and the countermeasures that can be put in place by both governments and the private sector. With contributions from the private maritime security sector, law firms, the Japanese Ministry for Land, Infrastructure, Transport and Tourism (MLIT) and others, this is a chance to debate this key development with a diverse panel of experts.
£12 for members of Japan Society & JCCI and those introduced by JETRO
£18 for non members (please send payment with booking)
Date: Thursday 22 May 2014, 6.00pm
Venue: JETRO, MidCity Place, 71 High Holborn, London WC1V 6AL