MIYU KURIHARA Solo Exhibition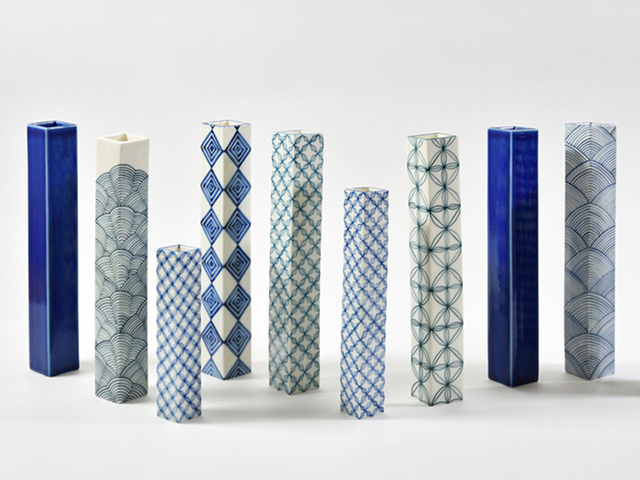 Miyu Kurihara is a Japanese artist who makes hand-painted ceramics. She draws upon her heritage when creating her ceramic pieces; inspired by both Japanese kimono design and traditional Asian ceramics. All pieces are made by hand and individually drawn with intricate detail.
Having learned brush techniques and textile design in Japan and London, she incorporates these skills into her work, and uses traditional blue and white porcelain craftsmanship techniques that originated in China and Japan.
Kurihara's work is especially influenced by Chinese ceramics from the Ming dynasty. She often visits the British Museum and the Victoria & Albert Museum to study their blue and white porcelain collection. Inspired by the depiction of animals and mythical beasts in classic works, her own work consists of a study of classic motifs combined with her original geometric patterns. In this exhibition, in addition to Kurihara's signature blue and white porcelain works, she will also present her most recent works using new glazes and materials.
Date: 3 – 19 May 2018
Venue: Sway Gallery, 70-72 Old Street, EC1V 9AN, London
E-mail: info@sway-gallery.com
Web: http://www.sway-gallery.com
Organiser: Sway Gallery London