Motoki Hirai Piano Recital in Aid of Japan Earthquake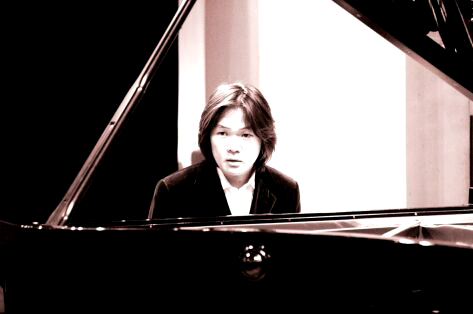 Date: 29 October 2011 15:00pm
Venue: Wigmore Hall, 36 Wigmore Street, London, W1U 2BP
Tel: 020 7935 2141
E-mail: boxoffice@wigmore-hall.org.uk
Web: http://www.wigmore-hall.org.uk/
Widely acclaimed as one of the most imaginative and sensitive pianists of his generation, Motoki Hirai has appeared in the music capitals of the Far East, America and Europe, performing regularly in London's prestigious venues including the Wigmore Hall, St. John's, Smith Square and the South Bank Centre. In March 2011, Motoki gave a hugely successful sold-out recital in Carnegie Hall in New York. During recent seasons, Motoki has performed in Austria, Czech Republic, Denmark, England, France, Ireland, Italy, Lithuania, Romania, Spain, USA and his native Japan. Highlights of the 2010/2011 season and beyond include concerto performances with orchestras such as Czech Virtuosi, solo recitals in venues including Wigmore Hall, Cadogan Hall (London) and Carnegie Hall (NY), as well as concert tours across Europe and Japan.
Over the years, Motoki Hirai has performed for the promotion of world peace and for people in need worldwide in association with organizations such as the Red Cross, Motor Neurone Disease Association, UNICEF and UNESCO. Motoki has broadcast internationally on radio and television (Classic FM, BBC, ITV and NHK) and has made a number of recordings on CD. His most recent release is of works for solo piano 'Motoki Hirai Piano Works' (2006/2010), supported by Steinway &Sons.
*All the proceeds from the ticket sales will be donated through the Japan Society in UK to help people affected by the earthquake and tsunami.
[pro-player width='550′ height='253′ autostart='true' type='video']http://www.youtube.com/watch?v=CRkr_hp6Gz4[/pro-player]