Murakami on Screen (Eyes on Murakami)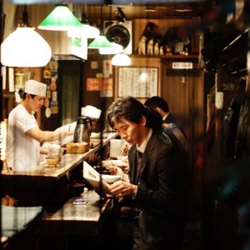 Eyes on Murakami is a project which examines the worlds of popular contemporary novelist Haruki Murakami, through the processes of translation, transmedial production and the gendering of his characters.
As part of the project, Murakami on Screen sees film screenings at Newcastle's historic Tyneside Cinema, which include two short films Attack on the Bakery (1982) and A Girl, She is 100 Percent (1983), directed by Yamakawa Naoto and Carlos Cuarón's The Second Bakery Attack (2010), produced by Lucas Akoskin. This will be followed by a discussion between the film makers and film scholars.
Led by Dr Gitte Marianne Hansen of Newcastle University, the project includes other events and activities including a two-day academic conference coinciding with the anniversary of the 40th year since Murakami first decided to write a novel.
Date: 8 March 2018
Venue: Tyneside cinema (film screenings) and various other venues.