Musical: Princess Pyunggang and General Ondal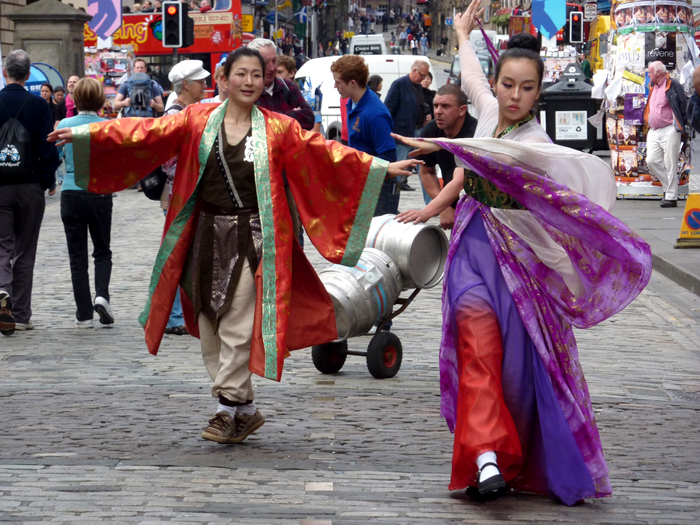 Date: Thursday, 14th July 17:30 / Saturday, 16th July 16:30
Venue: Arthur Cotterell Theatre, Kingston Upon Thames, Surrey, London KT1 2AQ
Tickets: ₤8
Web: www.iyafestival.org.uk
Date: Sunday, 17th July 14:00 & 15:30
Venue: On New Road, outside Unitarian Church, Brighton BN1 1UF
Tickets: ₤8
Web: www.culturesclub.info
Date: Monday 18th July 18:30
Venue: Sallis Benney Theatre, Brighton, BN2 0JY
Tickets: ₤8
Web: www.culturesclub.info
From Seoul, this award-winning Korean troupe present a majestic 21st-century remix of an ancient children's folk tale. Unifying traditional drumming, opera, fan dance and tap to dazzle audiences, inspiring endless love and peaceful transformation.
Review by KIKIRIGOULEAU
Just went to see the show with my 6 year old daughter. This is an adaptation of traditional Korean fairy tale . And we both loved it. The cast (some very young but very confident) is very talented and mixes dance acting singing and excellent traditional drumming. The costumes were wonderful. The play and singing are all in English and raise awareness of the Korean culture and territorial dispute with China. You can see lots of work has gone into it.
Go and see it and support this very good theater group.
[pro-player width='550′ height='253′ autostart='true' type='video']http://www.youtube.com/watch?v=ooNwQFzIZOU[/pro-player]