Naviar Haiku Fest IV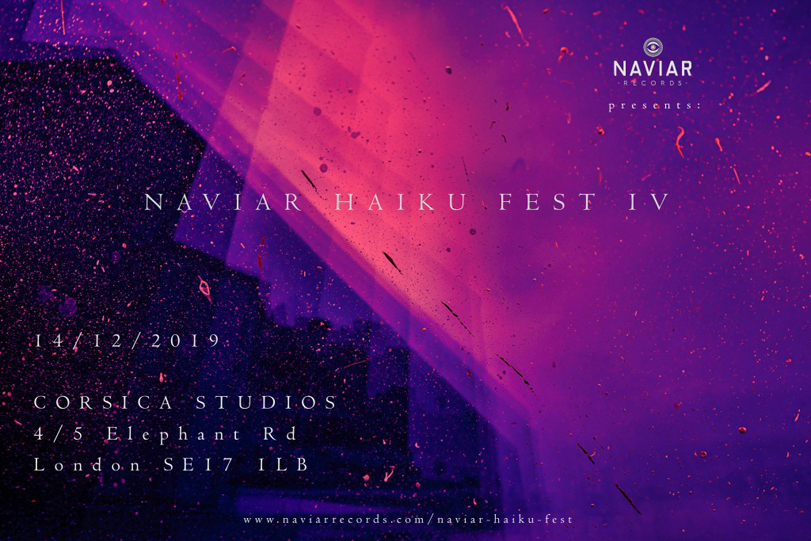 Naviar Haiku Fest is a day event of workshops, music contests, and live performances, which aims to explore the intersection between haiku and electronic music. The fourth edition of our festival will take place at the Corsica Studios in London on 14 December 2019.
The event is divided into three parts. It will start with a haiku workshop, which provides an introduction to this traditional form of Japanese poetry, as well as the knowledge necessary to start writing independently. The workshop will be followed by a music hackathon where musicians will be invited to make music in response to an assigned haiku.
In the evening, members of Naviar's international community of composers will perform live, also using haiku as a source of inspiration for their performances.
Date: 14 December 2019, 1-10pm
Venue: Corsica Studios, 4/5 Elephant Road, London SE17 1LB