Netsuke: miniature masterpieces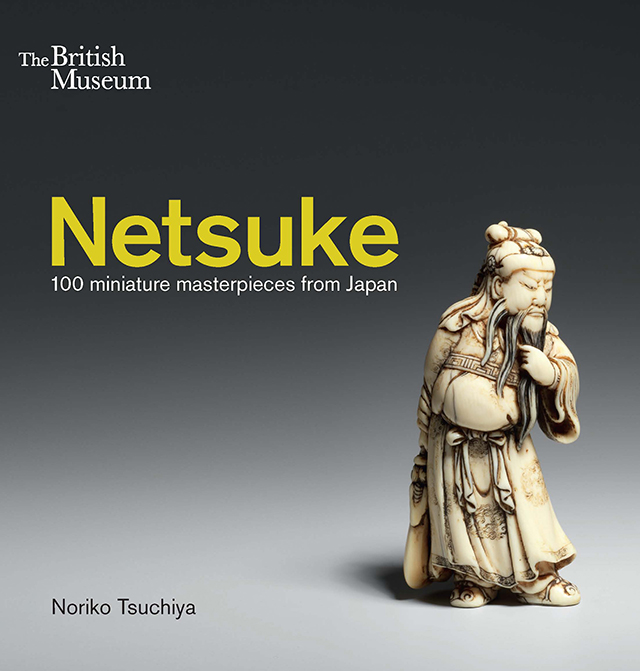 We are delighted to welcome Noriko Tsuchiya, author of a new British Museum publication Netsuke: 100 miniature masterpieces from Japan, and art dealer Max Rutherston to speak at this special event. They will discuss the history of netsuke, the small toggles intricately carved from various materials including ivory, wood and metal, and how they evolved from relatively insignificant objects to artistic treasures prized by collectors around the world. Uncovering the story of specific pieces and their individual and contextual significance, this talk will provide an insight into the world of netsuke from creation to collection.
To coincide with the publication of the book, between 19 June and 17 August the British Museum is holding a special exhibition of the finest pieces from its 2300-strong collection of netsuke, placing them in their original context as worn accessories.
Noriko Tsuchiya is a Project Curator at the British Museum. Together with external experts, she examined all the netsuke in the British Museum's collection and identified the top 100 for inclusion in this new publication.
Max Rutherston is Chairman of Max Rutherston Ltd, an Asian art dealership that specialises in netsuke. He has had strong links with the Japanese art world since the mid-90s when he was head of Sotheby's Japanese Department. In November 2010 he was joint organiser with Rosemary Bandini of the London Netsuke Symposium, after which the two of them went into business together as Rutherston & Bandini Ltd., a dynamic partnership which rapidly established itself as a major force in the netsuke field. In the summer of 2013, they organised the International Netsuke Society's Convention in London.
Copies of Netsuke: 100 miniature masterpieces from Japan will be available to purchase on the night at the discounted price of £10 (RRP £14.99)
Date: Thursday 3 July 2014, 6.45pm
Venue: The Swedenborg Society, 20-21 Bloomsbury Way, London WC1A 2TH