No Laughing Matter. Matayoshi Naoki's Success as a Comedian and Novelist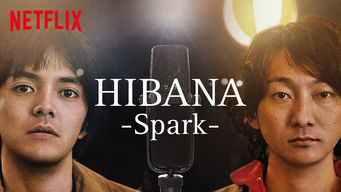 For several years, Japanese stand-up comedians have also found success on the domestic book market. Benefiting from their popularity and constant presence in the media, publications by comedians-authors often turn into media sensations. One of the most prolific and interesting comedian-authors in recent years has been Matayoshi Naoki. Years after Matayoshi had constructed and established his image in the media as an intellectual bookworm, his novel Hibana (2015, eng.: Spark, 2020) was awarded the Akutagawa Prize, a prestigious Japanese literary award. The book became a bestseller and was later adapted as a series on Netflix, reaching audiences all around the world.
Hibana focuses on the life of manzai stand-up comedians in Japan, such as Matayoshi himself. With autobiographical undertones Matayoshi scrutinises the aesthetics of comedy and the role of the comedian in Japanese media and society, while also creating or re-confirming audiences' ideas about the life of a professional comedian. In my talk, I am going to examine the relationship between ideas of comedy presented in Hibana and the author's on-stage/on-screen personae across different media. In doing so, we can better understand of how comedians' images are constructed in Japanese show business.
Date: Monday 16 March 2020 6.45pm
Venue: The Swedenborg Society, 20-21 Bloomsbury Way (Hall entrance on Barter St), London WC1A 2TH