Noh Reimagined 2018: Sublime Illusions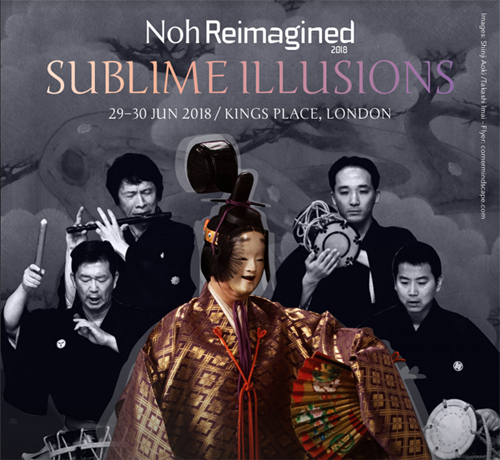 This year's edition will showcase Mugen ("phantasmal") Noh – a genre of Noh in which the main actor appears as a ghost in the dream of a travelling monk, who is played by the supporting actor. The ghost then tells the tragic story of its past life, expressing deep regret and lamentations, hoping to find peace through the monk's prayers for it.
Bringing together top Noh performers from Japan with British artists and neuroscientists, join us for this two-day festival, with its interdisciplinary performances, workshops, and talks, to explore time, space, and symbolism in Noh theatre.
Date: 29 June 2018 – 30 June 2018
Venue: Kings Place, 90 York Way, London, N1 9AG