ONGALS: BABBLING COMEDY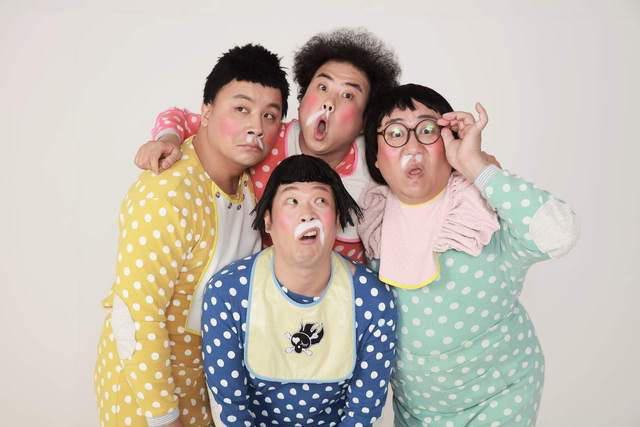 Date: Mon 4 Dec – Sat 6 Jan, 6.30pm. Matinees, 2pm
Venue: Soho There, 21 Dean Street, London, W1D 3NE
* WINNER: Asian Arts Award for Best Comedy, Edinburgh Festival Fringe 2017
* NOMINEE: Brighton Fringe Award for Excellence 2017
The highly acclaimed, award-winning Ongals: Babbling Comedy is heading to Soho Theatre this Christmas for its first full London run and the first full London run of any Korean Comedy show. This follows a run at this year's Edinburgh Festival Fringe and sold out runs at Melbourne and Sydney comedy festivals.
A show that'll impress and amaze folks of all ages, Ongals: Babbling Comedy brings together incredible magic, effortless circus moves and formidable beatboxing skills, in a show which proves laughter is a universal language.
Known in Korea initially as popular comedians on television, The Ongals – four grown men dressed as toddlers – are known for their mixture of physical comedy and diligent choreography performed alongside gripping musical accompaniment. They are a relentlessly energetic display of K-Comedy that'll provide side-splitting fun for the entire family.
If ever in doubt over what to see over the festive season; this is the show you can take your nan, your three-year-old or your work colleague to with a guaranteed good time for all.
It's a fast-paced performance that'll sweep you along in a roller-coaster ride of an hour. Prepare to become hooked on K-Comedy.
Booking info: Soho Theatre