Park Chan-kyong at Iniva, Rivington Place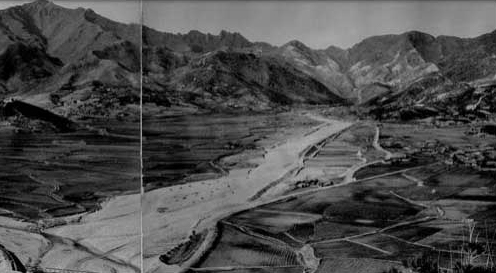 The first solo presentation of works by South Korean artist Park Chan-kyong presents a series of his latest film and documentary works that offers a new perspective on folk religious practices such as shamanism and utopian religious communities, from the period of colonisation and the cold war to the present time. By deepening his focus on the division of Korea into South and North- and the ensuing cold war politics as a dominant societal structure – Park's latest enquiry into the practice of shamanism in the so-called "post-secular" time, reconfigures a way in which art and cultural practice, especially in the non-western context of what he terms the "rootlessness" of its artistic genealogy,
engages with political trauma and the repressed.
The title of the exhibition Pa-Gyong, which translates as ";last sutra recitation' refers to a sacred song sung by the shaman at the end of her ritual, called Gut in Korean. As the Shaman recites this sacred song for hours, all spirits, regardless of their relationship with the person that has requested the ritual, are consoled, comforted and sent to heaven. The spirits summoned by the last recitation are those that are deprived of their names and power through violence and trauma. As the shaman does through the last recitation, Park Chan-kyong's work attends to those nameless or repressed spirits
A central work in the exhibition is Sindoan (2007), a 'fantasy-documentary' that marks a point of transition for Park's focus on political structure to religious subjects. The title of the work refers to the name of a mountainous area where divergent religious communities established their bases when Korea was occupied by Japan at the turn of the last century. Widely different religions including shamanism, Confucianism, and Protestantism co-existed in this place for decades under the Gyeryong Mountain. The history of 'Sindoan' as presented in the film. tells the history of various forms of oppression and despite of all these of surviving beliefs, they practice ways of co-existence between human beings and the (super)natural throughout the time of dictatorship and the persisting cold war condition.
The exhibition is contextualised by the presentation of various materials that punctuate Park's research trajectories, and as a consequence highlight his practice not only as an artist but also as an activist, writer and curator.
Date: 14 January – 21 March, 2015
Venue: Iniva, Rivington Place, London, EC2A 3BA