PARO – The Therapeutic Robot: Robotics for an Ageing Society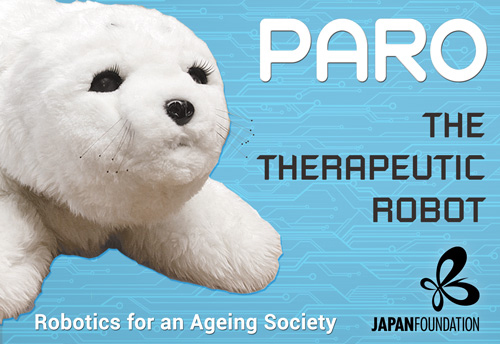 Cute, cuddly and resembling a baby seal, PARO is actually an advanced interactive robot designed to provide physical and emotional support to the sick and elderly.
Through a variety of sensors which react to touch, light and temperature, PARO can interact with people and respond as if it were alive, moving its head and legs, making seal like sounds, recognising names, and learning actions that generate a favourable reaction from the user.
Development on PARO began in 1993 and since then 4,000 PAROs have been used in hospitals and care facilities in more than 30 countries, and it has even been recognised as the 'World's Most Therapeutic Robot' by the Guinness World Records.
In this seminar, Prof Takanori Shibata, the creator of PARO, and Chief Senior Research Scientist at the National Institute of Advanced Industrial Science and Technology in Japan, will discuss the development of PARO and its practical applications through live demonstration. He will also look at the wider cultural impact of robotics in Japan's rapidly ageing society where every year there are more elderly people who need care and fewer working age people to provide it.
In the UK too, with dementia affecting approximately 800, 000 people and numbers estimated to double over the next 20 years, robotics have been identified as a possible strategy to deal with increasing pressures on the health and care services.
To explore the possibilities of robotics in the UK's ageing society, following his talk Prof Shibata will be joined in conversation with Dr Penny Dodds and Dr Kathy Martyn (University of Brighton) who are working in collaboration with Sussex Partnership NHS Foundation Trust to understand the impact of introducing PARO into the everyday care of patients with dementia in the UK.
After the seminar guests will have the chance to interact with PARO!
Date: 9 March 2016 from 6.30pm
Venue: Paget Room, BMA House, Tavistock Square, London, WC1H 9JP