Piano Recital: Masako Kamikawa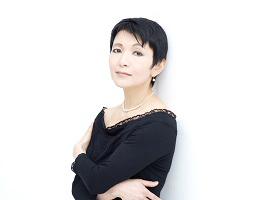 Born in Osaka, Japan, Masako Kamikawa started learning the piano with her mother, who was a piano teacher.
After completing basic musical education in Japan, she continued her education in Germany where she studied piano and chamber music at the Staatliche Hochschule für Musik, Mannheim, and the Staatliche Hochschule für Musik und Darstellende Kunst, Stuttgart.
During her studies she was awarded scholarships from "The podium for young artists Stuttgart" and "The Richard Wagner federation of Germany (Richard Wagner-Verband)".
Upon finishing her education in Germany, Masako Kamikawa participated in Prof. Peter Feuchtwanger´s master classes in Germany and London.
Today she lives in Germany and performs in Germany, England, Switzerland, Austria and in Japan as a soloist. She gives also concerts as a chamber music pianist with Mikael Samsonov (violoncello), with Professor Dirk Peppel (flute) as well as with the members of the SWR-Radio Symphony Orchestra, Stuttgart.
In 2011 she also started working with piano improvisation in a co-project with new age musicians as well as at the Conservatory for drama in Stuttgart with Professor Verena Weiss. ("Improvisation- piano and body-performance").
She is also a piano tutor at a music school in the Stuttgart area and gives piano workshops at several music schools in Germany and at the music conservatory of Basel in Switzerland.
"Peter Feuchtwanger is my ideal pianist and the most important teacher for me. I'm very happy and grateful to have met him and to have worked with him for many years."
Date: 26 October 2018, 1:00pm
Venue: St. Martin-in-the-Fields, Trafalgar Square, London WC2N 4JH
Web: http://www.masako-kamikawa.com/
Organiser: Masako Kamikawa