Potential of Japanese Language Education in Primary Schools – Public Seminar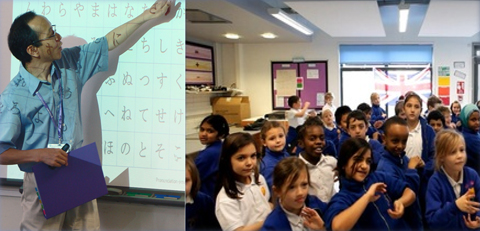 Dr. Seiji Fukushima, Chief Language Advisor, Japan Foundation London will talk about the possibilities of Japanese language education, which integrates cultural education, intercultural citizenship education and cross-curricular education, based on education practice at a primary school in West London. Making good use of the differences between Japan and the UK, it is possible to encourage children to keep learning and to create positive attitudes towards learning itself, which is crucial for citizens in a knowledge-based society.
Joining Fukushima in discussion will be Dr. Lid King, Director, The Languages Company
This will be Dr Fukushima's final event in the UK after his last 4 years researching and teaching in London. We hope you will join us for the reception after the event to give you the chance to say goodbye.
Date: 20 January 2015 from 18:30
Venue: The Institute of Education, 20 Bedford Way, London, WC1H 0AL