Princes of the Yen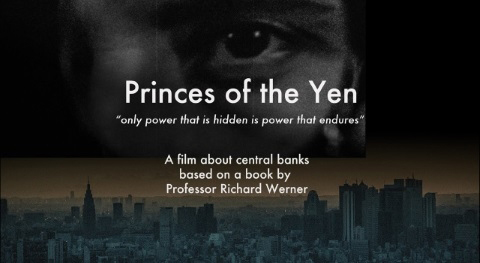 Princes of the Yen reveals how Japanese society was transformed to suit the agenda and desire of powerful interest groups, and how citizens were kept entirely in the dark about this. Central banks are some of the most secretive and misunderstood institutions in the world. What powers do they wield? Whose interests do they serve? How do their actions affect our everyday lives?
In 2001, Professor Richard Werner released a book entitled Princes of the Yen, which cut through the complex jargon of central bankers and made this obscure world accessible to the public. The book instantly became a number one general bestseller in Japan. Within the context of the history of 20th Century Japan, Richard Werner meticulously solves the puzzle of otherwise mysterious economic events and Bank of Japan policies, and the parallels to other central banks, such as the ECB. He explains the social, political and economic impact of their actions. The documentary provides the viewer with a new understanding of economics and shows how events that may appear disjointed in popular discourse are in reality intimately intertwined.
Princes of the Yen is an independent, self-funded documentary produced and directed by Michael Horwath and Michael Oswald. It was made as a sequel to 97% Owned, a film about how money is created and the impact its creation has.
Professor Werner and the producers of the documentary will screen a short version of the film, which will be followed by a Q&A.
Date: 1 October 2015, 6.00pm-7.00pm
Venue: Daiwa Foundation Japan House, 13 – 14 Cornwall Terrace, London NW1 4QP
Tel: 020 7486 4348
Email: office@dajf.org.uk
Web: http://www.dajf.org.uk/event/princes-of-the-yen
Organiser: The Daiwa Anglo-Japanese Foundation