Prospects for the Coalition: Philip Stephens, Financial Times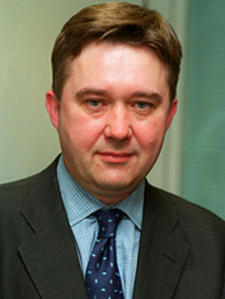 Date: 15 February 2012, 12;30-Drink, 13:00-Lunch, 14:30-Close
Venue: The National Liberal Club, Whitehall Place, London SW1A 2HE
Tel: 020 7828 6330
Email: events@japansociety.org.uk
Web: http://www.japansociety.org.uk/
Organiser: The Japan Society, JCCI UK
Philip Stephens is our guest at the first joint JCCI and Japan Society lunch of 2012. This very experienced and perceptive speaker can be expected to give us much to think about as the British Government faces critical issues at home and in Europe.
Rarely does a day go by without further speculation on the future of the coalition. There is a focus on disunity and difference rather than an emphasis on commonality. The impact on domestic policy is significant, but the question of the UK's role within Europe is the main concern for the moment.
The coherence of the coalition remains vital for the government; its success dependent on plans formulated within a 5 year election cycle. But will this slightly one-sided partnership hold strong until 2015? Common aim, compromise, accommodation and personal relationships are key.
Philip Stephens is associate editor of the Financial Times and also its chief political commentator. The author of twice weekly columns on global and British affairs, Philip Stephens travels widely in Europe, Asia, the Middle East and the United States. In addition, he is a regular contributor to political and foreign affairs journals, radio, television news and current affairs programmes. In 2008, he received the British Press Award for Political Journalist of the Year.
Following a two-course lunch, Philip Stephens will speak for about 20 minutes, after which there will be time for questions until 2.30pm.