Recent Developments in Corporate Japan – Glen S Fukushima, Former President and CEO, Airbus Japan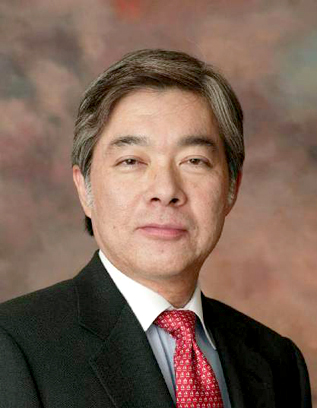 An old friend of the Japan Society, Glen S Fukushima will talk about recent developments in Corporate Japan. He is well qualified to do so, as his CV shows.
Mr Fukushima was appointed Special Advisor, Airbus Japan K.K. in March 2012, before which he served as President & CEO (2010-2012). Prior to this, Mr Fukushima served as President of the Japan operations of NCR Corporation, Cadence Design Systems Inc., and Arthur D. Little Inc. Until 1998, he was Vice President of the Japan operations of AT&T Corporation. Before embarking on his business career in 1990, Glen S. Fukushima, who is a US citizen and who attended Stanford and Harvard Universities, was based in Washington, D.C. as Director for Japanese Affairs (1985-1988) and Deputy Assistant United States Trade Representative for Japan and China (1988-1990) at the Office of the United States Trade Representative (USTR), Executive Office of the President. He began his career as an attorney at a prominent Los Angeles law firm.
Glen S Fukushima served two terms as President of the American Chamber of Commerce in Japan (ACCJ), 1998-1999, and Vice President, 1993-1997. He has served on numerous corporate boards and government advisory councils in the United States, Europe, and Japan.
Following a two-course lunch, Glen S Fukushima will speak for about 20 minutes, after which there will be time for questions until 2.30pm.
To reserve your place, please call the Japan Society office on 020 7828 6330 or email events@japansociety.org.uk
Date: Thursday 12 July 2012 (12.30pm – drink, 1.00pm – lunch, 2.30pm – close)
Venue: The National Liberal Club, Whitehall Place, London SW1A 2HE
Nearest tube: Embankment Station
Fee: £50 per head for members of the Japan Society and JCCI
Booking deadline: Friday 6 July