Remuneration and Corporate Governance in Japan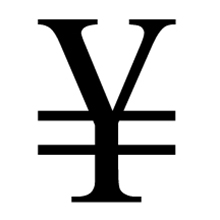 Japan prides itself on being the country with the smallest salary disparity between executives and employees. In 2011, the UK's highest paid CEO Barclays's Bob Diamond, received a £20.9 million remuneration package. Japan's highest paid CEO, Nissan's Carlos Ghosn, received £8 million (¥987 million), a salary which itself is much higher than the Japanese average.
Corporate governance in Japan is shaped very differently to the UK model with a highly collectivised decision-making process. This structure is characterised by the ringi-seido where a consultative document is circulated among all employees in order to reach company-wide consensus on decision-making. This structure has, however, come under some criticism, particularly following the Japanese acquisition of UK company Olympus, which exposed the sometimes cumbersome and opaque nature of Japanese business governance. Governance Metrics International ranks Japan's corporate governance 33rd among the 38 surveyed countries.
In this seminar we will be asking how Japan has achieved these levels of pay equality. We will also contrast the Japanese system of corporate governance with the European models to ask what lessons can be learnt.
Speaker
Pernille Rudlin European Representative, Japan International Consulting; Managing Director, Rudlin Consulting Ltd; formerly HR Mitsubishi Corporation
Ms Rudlin will introduce her experience of remuneration in Japan and then the debate will be opened up to contributions from the floor.
Date: 28 January 2013
Venue: The High Pay Centre, 32-36 Loman Street, London, SE1 0EH
Email: Emily.death@highpaycentre.org
Web: http://highpaycentre.org/events/remuneration-and-corporate-governance-in-japan
Organiser: The High Pay Centre