Restaurant Tour 17: Sorabol Korean Restaurant in New Malden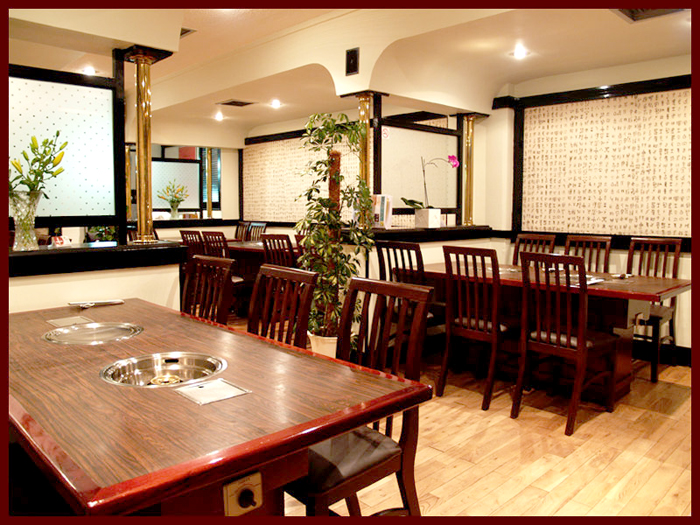 It is difficult to find a restaurant that serves traditional Korean Food thousands of miles away from its place. It is also difficult to find food that is not wavered by the ever changing 'food fashion'. Sorabol stands out in this sense. Having manned the same position in New Malden for over 20 years, Sorabol is also a part of the immigration history of Koreans in London. Being also the first Korean restaurant in the 'Korean Town' of New Malden, Sorabol has not only watched over the growth of the Korean community, but has also led it.
The history of Korean restaurants in the Korean Town starts with Sorabol. First opening with the name Asadal in February 1991, Sorabol has remained in the same location over decades. New Malden at the time saw a large domain of Indian shops and restaurants at the time and many Japanese were living there also. Having targeted the Japanese audience, Sorabol captivated them with Galbi (Marinated beef ribs) and Bulgogi (Marinated shredded beef), and soon welcomed many of different ethnic backgrounds. In widening the local's understanding and increasing their willingness to taste different Korean food, Sorabol has played an indisputably massive role. The restaurant also served as almost a present to the Koreans in London, missing home food.
Sorabol was renamed from 'Asadal' in 2007, however there are manias of the restaurant who have continued to visit for over twenty years. There are some familiar faces who dine there as often as three times a week, and it is not uncommon to find University students dining with friends, having first tried Sorabol's food as a child with their parents. Sorabol has maintained the ambiance of a quality restaurant but reduced prices to cater a larger audience; now a healthy mix of businessmen, students and mums are seen to dine together.
The Lunch Menu of Chicken, Pork or Bulgogi (Marinated Shredded Beef) on rice is a popular dish. Sorabol explains that dishes such as these are key in introducing the British to traditional Korean Barbeque. The cheaper lunch menu allows individuals to taste the different meat dishes and then later introduce them to family and friends, as they order the meat barbeque for dinner.
Koreans usually pick Yukhoe (Seasoned raw beef), Bossam (Boiled pork) and Hong-Eo hoe (Raw skate) as Sorabol's specialties. With Yukhoe being so popular, the Yukhoe Dolsot-bibimbap (Rice, mixed vegetables and raw beef in a stone pot) is also a favourite of many. Kimchi Jeongol (Spicy Kimchi stew) is a loved by many to eat with rice or as a side dish with alcohol, and the same applies to the Bulgogi Guksu Jeongol (Marinated beef and noodle stew). Children seem to have a special attachment to Sorabol's Ddokboggi (Spice rice cakes). Having stooped for nothing less than the best, prime cuts of meat, Sorabol's customers have never had to complain about the quality of any meat in the Korean barbeque.
Sorabol boasts itself as a 'good restaurant' – tasty food, good service and a calming ambience for not only the customers, but also those working at the restaurant. The owner's unspoken charisma bears through the restaurant's walls with a certain confidence that has firmly placed itself through the 20 years experience. And this is Sorabol,
Korean restaurant in New Malden.
Sorabol popular dish:
Barbeque
Yukhoe (Seasoned raw beef)
Bossam (Boiled pork)
Hong-Eo hoe (Raw skate)
Sorabol Opening hours:
Mon-Sat: 1200-1500, 1800-2300
Sun: Closed
Reported by Bada Kim (bada@theeast.org)