Restaurant Tour 18: Korea Garden in New Malden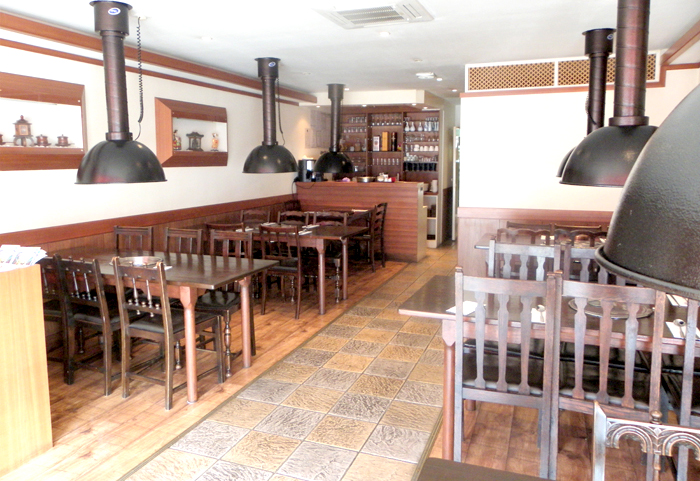 The leading governmental agency in promoting Korean food, the AT named him the 'star chef of Korean cuisine'. With an immigration history of fifty years, Koreans in London need a star chef, capable to introduce Korean food and make it more approachable. Not only will such a figure increase customer numbers in Korean restaurants in London, but also change the local's perception on Korean food, and greater the people's understanding of Korea itself – now even more necessary with the London Olympic Games due very soon.
During the restaurant tour many people and many restaurants have been mentioned. In this episode a personal 'favourite' is to reveal himself – a key figure, with the ability to act this role efficiently bringing great success: Mr. Sang Chul Kim, owner and head chef of Korea Garden.
There are many Korean restaurant owners in London who run their kitchens with respectable uniqueness and personal philosophies on food. It is difficult to put into words, the depth and breadth of the tastes that these chefs produce through the long experience and professionalism within. And Mr. Sang Chul is also in this category of chefs – but in addition, he has qualifications in both Korean and European foods, and this is undoubtedly his greatest forte.
Despite still only being in his early forties, Mr. Kim has not only spent much time learning cooking, but has extensive experience in the kitchen also. He graduated the critically acclaimed Gyungju Hotel School and Kyunghee University after having studied food and cooking. He then continued to study, gaining the NVR (National Vocational Qualification) Degree for Culinary Arts at Thames Valley University. With regards to experience – he has worked at the five-star 'Hilton Hotel' in Namsan and 'Renaissance Hotel' in Gangnam; continued to cook all Korean, Chinese and Japanese food in Frankfurt, Germany; in England, he worked at the Hilton Hotel for 6 years. Having initially wanted to return to Korea as a Culinary Arts professor, he continues to study food till this day, which is suspected to have contributed to his good English skills. He enjoys talking to his customers outside the kitchen, and being a funny and intelligent man, it is difficult to not fall for any cuisine he describes.
Mr. Kim picked Korea Garden°Øs forte to be the meat for the barbeque. He doesn°Øt order special parts of the meat, but chooses to buy meat whole and splits into areas he knows to be the best cuts. To make these prime cuts even better, Korea Garden has its own special way of maturing the meat – skirt, beef and pork cuts are highly recommended.
Being a chef who believes that food which looks good also tastes good, all food produced in Korea Garden's kitchen is full of colour. To give just one example, he insists on using only the green end of a spring onion in his dishes so that the colour can stand out on the customer's table. He knows that first impressions are on how the dish looks, so makes sure that the customers can take in the colour, smell and the taste of their menu in turn.
From May the restaurant garden welcomes customers for outdoor barbeques. The ambience takes everyone to Korea.
Reported by Bada Kim (bada@theeast.org)