'Rolling Home with a Bull' with Director Yim Soon-rye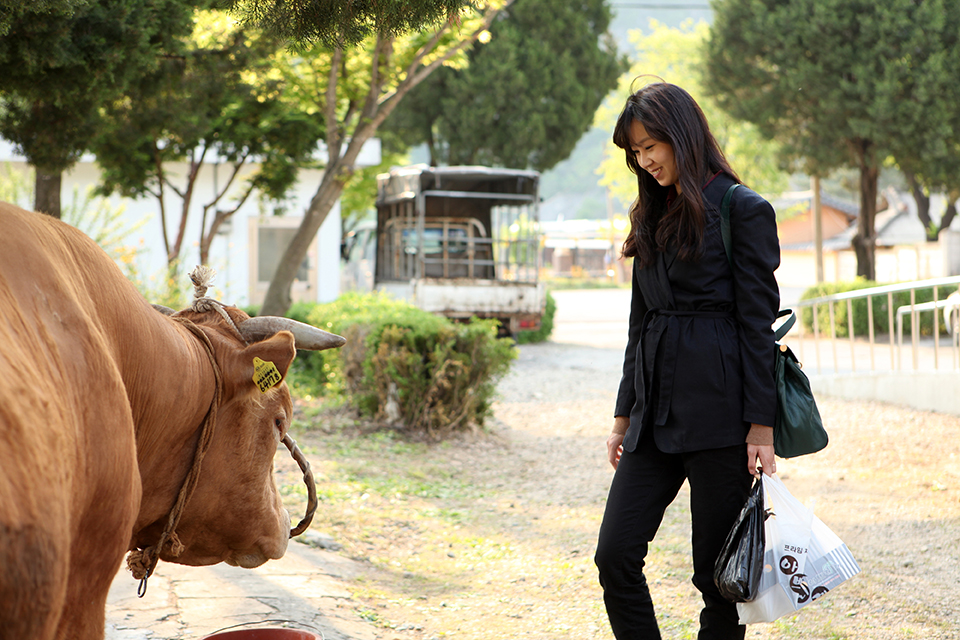 The Korean Film Night will be screening 4 of Director Yim Soon-rye's most memorable films throughout December, namely Waikiki Brothers (2001), Forever the Moment (2008), Fly, Penguin (2009) and Rolling Home with a Bull (2010).
Director Yim's films take us on a journey with life of underdogs and ordinary folk with movies that break new ground rather than simply reproducing old formulars. Her unique cinematic portraits introduce us to Korean and its individual cultural identity.
Director Yim will join us for the screening of 'Rolling Home with a Bull' after which we will have an audience Q+A hosted by Film Critic, Tony Rayns.
Yim Soon Rye we have a Director who has the ability to explore the lives of ordinary people in an engaging and entertaining way. Director Yim's career began in the 1990's having graduated with a Masters from University Paris VIII. Like many of the Directors we have seen this year, Director Yim began by making shorts and in 1996 she debuted with her first feature 'Three Friends'. This impressive debut won the 'Best Asian Film' at the 1st Busan International Film Festival as well as being invited to Berlin.
An accomplished director of character driven dramas we begin our Director Yim season with her 2001 film 'Waikiki Brothers'. It has been said that Director Yim has a talent for exploring characters that either exist on the margins of society or have been marginalised in some way. In 'Waikiki Brothers' we meet Sung-woo who is struggling to keep his band, and essentially his dreams alive. His cover-band is receiving fewer and fewer bookings and he find himself playing back in his home town where it all began. Along the way we meet the original band members and what follows is a story of friendship and bonding.
With 'Forever the Moment' (2008) we have one of Director Yim's most popular films, the inspirational sports drama that revisits the events that led up to the Korean Women Handball Team's participation in the 2004 Athens Olympics. This inviting film has all the ingredients of a great story, with tension, drama, highs and lows, friendship, pride and teamwork. Each character and their back-story are introduced as we meet a team of seasoned professionals and junior members who need to learn how to function as a unit in time for the greatest test of their lives.
In 'Fly Penguin' (2009) we meet the first full-length feature to be produced by the 'Human Rights Commission of Korea' whose previous short films have also been seen during our Year of the 12 Directors programme. In Fly Penguin we meet four characters who are each connected through either their family or job.
With 'Rolling Home with a Bull' (2010) we meet Sun-Ho an unknown poet who returns home to look after his parents. Tired of cleaning up after the family cow he decides to try and sell it. What follows is a journey of discovery, a modern day pilgrimage in search of life's truths.
Director Yim Soon-Rye is a creative and dynamic story-teller who takes simple and ordinary characters and opens their lives for us all to see. By revealing their laughter, love and sometimes sorrow we learn just that little bit more about ourselves.
Date: 20th December 2012, 6:30pm
Venue: Apollo Cinema Piccadilly