Ryo Arai and ITARO: Essence of Edo-Tokyo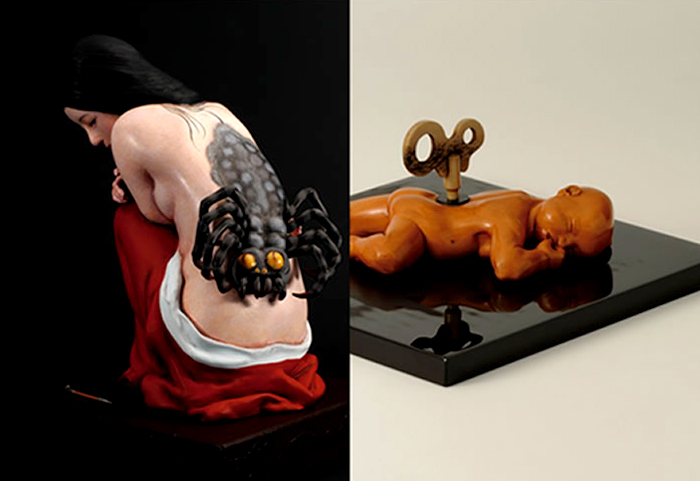 Date: 27 October – 19 November 2011
Venue: ICN gallery, 96-98 Leonard Street, London EC2A 4RH
Email: info@icn-global.com
Tel: 020 7729 7977
Web: http://www.icn-global.com/exhibition/2011edo-tokyo.html
Organiser: ICN gallery
Both hariko (traditional Japanese paper mâché) and netsuke (a traditional miniature carving) are specialty carving techniques whose roots date back to the Edo period. This exhibit will feature modeling artist Ryo Arai's technique-filled "Yokai Hariko" series works and unique two & three dimensional works by ITARO who is pursuing a new genre combining the technique of both woodblock engravings and netsuke carving.
Ryo ARAI (b.1958; Tokyo, Japan)
Arai is a rare figurative artist in Japan specialising in traditional Japanese papier-mâché, an artisan craft inherited from the traditional papier-mâché toys originally from the Edo period. His style of papier-mâché realism is well known as book cover designs for a popular writer Kyogoku Natsuhiko's "Bakemonotsuzura" (Monster Box).
ITARO (b.1961; Chiba, Japan)
While mainly creating detailed carving work using netsuke carving techniques, ITARO also makes two-dimensional works under his name ITARO Yamamoto. He is creating works that utilizes the techniques of both block print and netsuke carving.