SARAH CHANG AND SUMI JO PERFORM AT THE ROYAL FESTIVAL HALL WITH THE PHILHARMONIA ORCHESTRA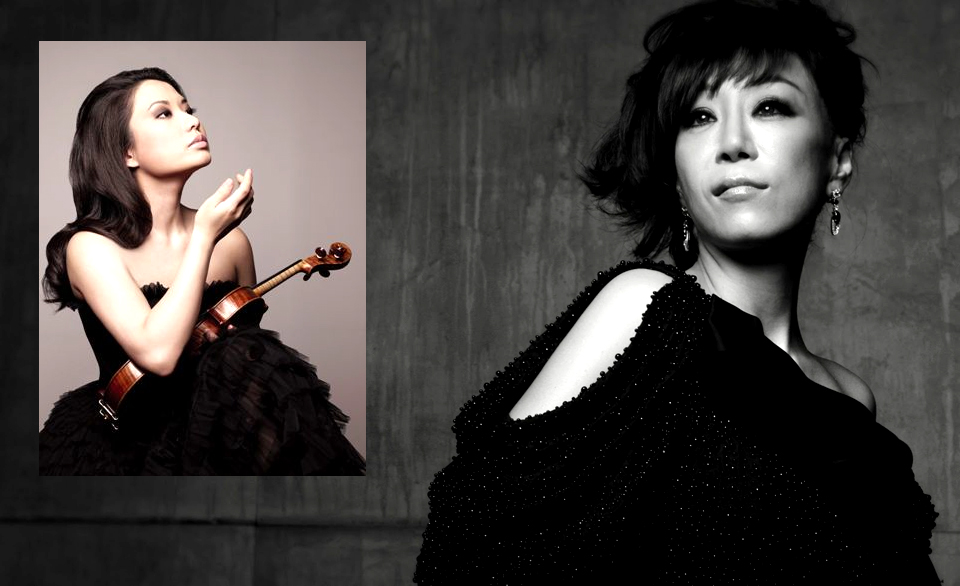 Violinist Sarah Chang and soprano Sumi Jo, Korea's foremost classical musicians, will perform with the Philharmonia Orchestra and Leif Segerstam at the Royal Festival Hall on 31 July in the Shining K-Classics concert. This unique event is part of All Eyes on Korea, a 100-day festival in London celebrating the best of Korea's contribution to culture.
Sarah Chang will perform the third movement of Bruch's Violin Concerto No 1, a work for which she has become well known, alongside an arrangement of the Suite from Bernstein's West Side Story.
Sumi Jo will perform Ah! vous dirai-je, maman (better known as the melody of Twinkle, twinkle, little star) from Adam's Le Toreador, and Eva Dell'Acqua's famous Villanelle. She also performs Caro nome from Verdi's Opera Rigoletto, Doll Song by Offenbach and an arrangement by Junjoon Ahn of the traditional Korean song Arirang. The overture to Verdi's La forza del destino and Tchaikovsky's Romeo and Juliet Fantasy Overture complete the programme.
The All Eyes on Korea Festival has been organised by the Korean Cultural Centre UK to bring the very best of Korea's Creative Culture to London in 2012, and runs from 1 June – 9 September. The Shining K-Classics concert is one of hundreds of events at Southbank Centre and London's other leading London venues. The All Eyes on Korea events at Southbank Centre are part of Southbank Centre's Festival of the World with MasterCard.
Peter Ilyich Tchaikovsky: Fantasy Overture, Romeo & Juliet (vers. standard, 1880)
Max Bruch: Finale (Allegro energico – Presto) from Violin Concerto No.1 in G minor
Jean Sibelius: Valse Triste
Adolphe Adam: Variations on Ah! vous dirai-je, Maman from Le toréador
Eva Dell'Acqua: Villanelle
Interval
Giuseppe Verdi: Overture, La forza del destino
Giuseppe Verdi: Caro nome from Rigoletto
Traditional: Arirang arr. Junjoon Ahn
Leonard Bernstein: West Side Story Suite arr. Newman for violin & orchestra
Jacques Offenbach: Can-Can from Orpheus in the Underworld
Jacques Offenbach: Les oiseaux dans la charmille (Doll's song) from The Tales of Hoffmann
Philharmonia Orchestra
Leif Segerstam conductor
Sarah Chang violin
Sumi Jo soprano
Date: 31 July 2012, 7:30pm
Venue: Southbank Centre, Belvedere Road, London SE1 8XX
Tickets: £8 – £45 (available at www.southbankcentre.co.uk)