Senshukai presents YU SAKAI Live in London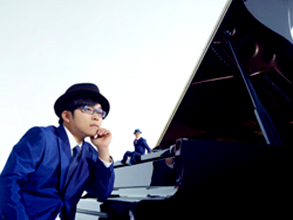 Yu Sakai, one of Japan's most gifted musicians with miraculous voice and performance, will be headlining a very special night of music at Jazz Cafe on Sunday 11 November. This is his debut performance in the UK. He creates original sound making use of his wide range of musical background such as Soul Music, R&B, Jazz, Gospel and Rock.
He'll be receiving support from double MOBO Award nominee Nate James.
Date: 11 November 2012
Venue: Jazz Cafe, 5 Parkway, Camden Town, London NW1 7PG
Web: http://venues.meanfiddler.com/jazz-cafe/full-listings/featured-gigs/7659
Admission: £10
Organiser: Senshukai Co Ltd