Special Film Screening: Murasaki – A Man Fascinated by Colour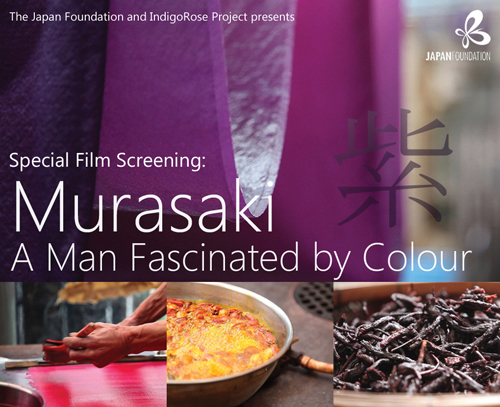 Sachio Yoshioka is a Kyoto-based textile dyer renowned for using traditional techniques of dyeing – procuring natural dyes from the environment and producing colours from organically grown plants and pure spring water in Kyoto. As a result, Yoshioka's studio 'Sometsukasa Yoshioka', established at the end of the Edo-era (mid-19th century), creates vivid, beautiful and enchanting colours for its textiles, surpassing any which could be produced chemically in a laboratory.
Through beautiful cinematography, this documentary film follows the activities of Yoshioka and his modest studio, detailing the fascinating, meticulous process of producing such exquisite colours, allowing Yoshioka's studio to slowly but surely create work after work of dazzling beauty.
Directed by Mika Kawase, 2011, 77min, Japanese with English subtitles
Following the screening will be a Q&A with Sachio Yoshioka
Date: 29 May 2014 from 6.30pm
Venue: Courthouse Cinema, London, Courthouse Hotel, 19-21 Great Marlborough Street, London, W1F 7HL