StepOutNet Volunteer Training Day June 2011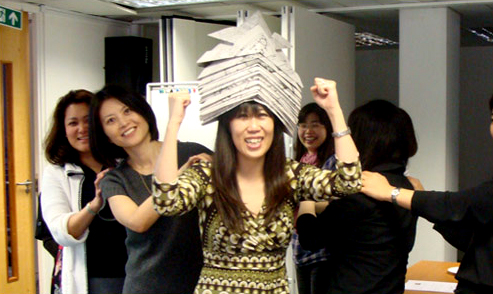 Date: 29 June 2011 from 12.30pm
Venue: The Japan Foundation, London
The next Training Day for StepOutNet volunteers will be held on June 29th at the Japan Foundation.
Our regular Training Days at our London office are a great opportunity to learn more about StepOutNet, meet other volunteers, get teaching ideas, and ask any questions you may have. We ask our volunteers to attend at least one Training Day before making a school visit, in order to get a full understanding of the StepOutNet Programme. Volunteers who attend four sessions will receive an attendance certificate and free gifts from the Japan Foundation.
In order to sign up for the Training Day, please download the Training Day Programme and Application Form below and send it to the Japan Foundation by email, fax or post. The deadline for applications is Monday, 27th June.
If you are not yet a StepOutNet member, please also complete and send us a membership application form (below).
Please note that the event is free, but prior booking is essential. Accompanying guests will not be permitted to attend the event.
StepOutNet is our volunteer Japanese taster session programme, in which Japanese-speaking volunteers conduct one-off Japanese language taster sessions at UK schools interested in Japanese. For more information about StepOutNet Volunteer, please click here.