Taiko Meantime – Resonance Tour 2018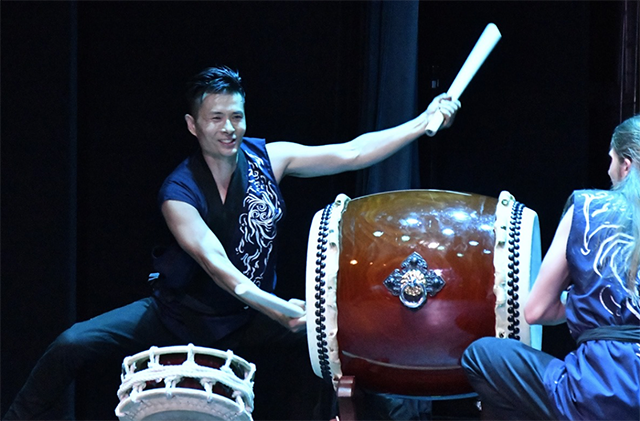 Taiko Meantime returns performs their latest show, 'Resonance'.
The production explores the concept of resonance through Japanese Taiko: the vibrations of one instrument affecting another; the exuberance of a single player energising the whole group, and the force of many performers together shaking the audience both physically and emotionally!
The production's visual and musical elements are ravishing and fearsome, beautiful and fun. With new repertoire ranging from delicate composition to explosive chest-thumping barnstormers – this show promises to be a feast for the ears, eyes and internal organs!
Dates & Venues: 23 November : The Stables, Stockwell Lane, Wavendon, Milton Keynes, MK17 8LU / 1 December : Blackheath Halls, 23 Lee Road, London SE3 9RQ
E-mail: mark@taikomeantime.com
Web: http://www.taikomeantime.com
Organised by: Taiko Meantime