Talk and Discussion Group: Dealing with Post Traumatic Stress after the Great East Earthquake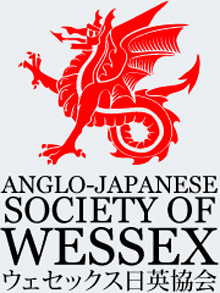 Japan was hit by a natural catastrophe not seen since the Great Hanshin Earthquake which devastated people's lives. The ferocity of the natural disaster has left its victims without relatives, husbands, wives, parents, pets,all their personal possessions built up over their entire lives, and the wiping out of their communities. In the event that such a catastrophe could occur in the UK it is important to share experiences and the effects of the post traumatic stress suffered by the victims. Dr. Yuriko Suzuki, a well known psychiatrist specialising in dealing with the after affects of catastrophes is an expert in this field and has travelled from Japan to share her experiences of treating and dealing with the victims' post traumatic shock. This talk is not only educational and supportive but will assist in building bridges between the UK and Japan. Prof. Thornicroft a colleague of Dr. Suzuki and an eminent psychiatrist will speak about how such victims of post traumatic stress can be misunderstood and how society and communities can offer support. We welcome all those who are interested in Japan, wish to understand these important issues and who would like to offer support to those victims of the Japanese Great East Earthquake.
Words from the Embassy of Japan by Koji Maruyama, First Secretary (Health and Welfare), Embassy of Japan in the UK
Chair:
Prof. Ruth Taplin, Director, Centre for Japanese and East Asian Studies, London
Speaker:
Dr. Yuriko Suzuki, Section chief of disaster mental health ,National Centre of Neurology and Psychiatry,National Institute of Mental Health, Japan, Department of Adult Mental Health.
Professor Graham Thornicroft, Professor of Community Psychiatry, Institute of Psychiatry, King's College, London; Head, Health Service and Population Research Department, Institute of Psychiatry; Consultant Psychiatrist , South London and Maudsley NHS Foundation Trust and Director Health and Policy and Evaluation Institute, King's Health Partners.
Sandra J. Lawman health consultant for the Shaftesbury Partnership,currently member of Rethink London Committee and National Audit Committee, and Vice Chair of CASA Housing Support; formerly Lambeth local councillor and Chair of Social Services, Board Member of Mosaic Clubhouse, and Secretary to the Trustees of the South London and Maudsley Mental Health NHS Foundation Trust Charitable Funds.
This is free and educational for people concerned about catastrophes that hit Japan with the Great East Earthquake.
Date: 26 June 2012, 6:15pm
Venue: St. Dunstan's Church, 184a Fleet Street, London, EC4A 2HD
Tel: 0207 405 1929 or 020 7237 4445
Email: godfreyking316@btinternet.com
Web: http://www.ajsw.org.uk
Organiser: Anglo-Japanese Society of Wessex