Talk and Screening: VISION FOR KALPA – Cycle of Creation and Destruction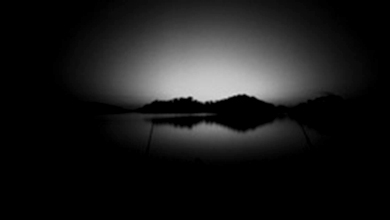 Hiroshi Ashikaga's practice is centred on the notion of time. His images are initially captured with a pinhole camera then developed into footage. His use of the simplest form of apparatus, which reflects his interest in different time scales apparently unified through our modern perception of time. Following the Tohoku Earthquake and Tsunami in 2011, Ashikaga has been investigating the time and space where people reflect on prayer. His definition of prayer goes beyond the religious, encompassing connections to the other, and contemplations on the hiatus of time.
Ashikaga was awarded a grant from the 7th Emerging Artist Support Programme by Tokyo Wonder Site (TWS) in 2012, allowing him to visit to the UK on a research trip to study pre-historic monuments such as stone circles, and later places of worship such as medieval chapels. His new body of film work will be based on his visits to sacred sites, capturing their natural lighting and sense of place. As part of his research, the work contains references to historical modes of prayer.
In the artist's talk, he will discuss his recent research in the UK and there will be a screening of his recent artworks.
Date: 1 November 2011, 7pm
Venue: Daiwa Foundation Japan House, 13/14 Cornwall Terrace, London NW1 4QP UK
Tel: 020 7486 4348 Fax: 020 7486 2914
Email: events@dajf.org.uk
Web: www.dajf.org.uk
Organiser: Daiwa Anglo-Japanese Foundation