Talk by author Mitsuyo Kakuta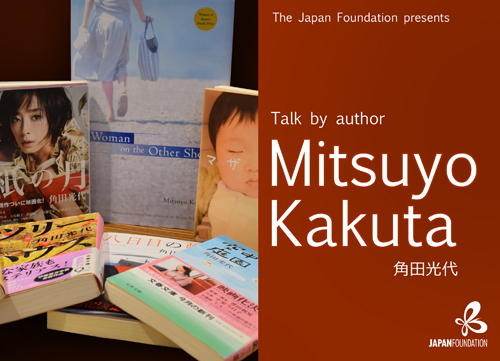 Mitsuyo Kakuta is an award-winning, prolific Japanese author whose works have earned her countless devoted readers. Kakuta started her serious writing career while she was still a university student, and her debut book won her the prestigious literature prize, the Kaien Prize for New Writers in 1990. Kakuta's works, together with tapping into the more popular "entertainment" end of the literary spectrum, which enabled her to broaden her readership, centre around what resonated with her: the perpetual themes of mother-child relationships, and gauging the mind of ordinary people in society and the occurrences of our everyday life. Not only a household name in Japanese literature, her works have been televised and made into successful films, such as Hanging Gardens and The Eighth Day, both of which the Japan Foundation has had the pleasure of screening as part of their annual Touring Film Programme. In addition to her writing pursuits, she is a monthly supporter of Plan International Japan, for which she underwent the task of translating Because I am a Girl, a short story collection about girls in developing countries, into Japanese.
In light of the upcoming translation of The Eighth Day into Spanish, the Japan Foundation is proud to invite Mitsuyo Kakuta to explore her writing career, style, and gaze towards the contemporary Japanese society. Joined in conversation by Megan Bradshaw, Editor at Large. Asymptote Journal, Kakuta will also discuss issues such as the lives of women in Japan as well as trends in the Japanese literature world.
Date: 26 October 2016 from 6.30pm
Venue: Foyles Bookshop, Level 6, 107 Charing Cross Road, London WC2H 0DT