Tatton Park Japanese Centenary 2011: Japan Children's Day Celebration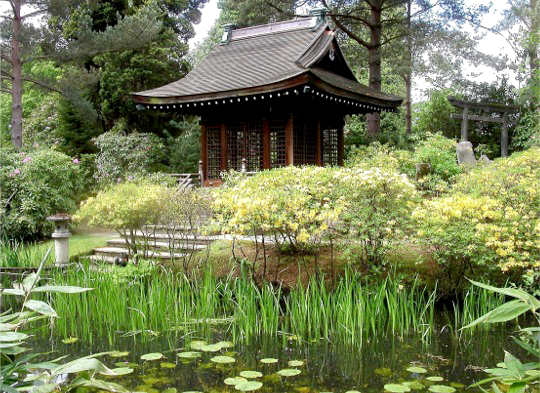 Date: 02/05/2011
Venue: Tatton Park, Knutsford, Cheshire WA16 6QN
Tel: 01625 374400
Email: tatton@cheshireeast.gov.uk
Web: www.tattonpark.org.uk
Organiser: Tatton Park
Join Tatton Park during 2011 as it celebrates 100 years since the commissioning of its beautiful Japanese Garden. Discover more about the Japanese Garden style and the history and make-up of the garden at Tatton, arguably one of the best example of a Japanese Garden in Europe.
Japan Children's Day Celebration
Experience the colour and atmosphere of Japan's national Children's Day celebrations at Tatton's own Japanese garden. An interactive quiz helps children learn about the stunning and fascinating Japanese garden and they can join in craft activities. There are free talks on pruning and the chance to meet Professor Fukuhara and his team.
Activities take place 11am to 5pm. Garden entry Adult £5, Child £3, Family £13. Car entry£5
About Tatton
Tatton Park, Cheshire's Large Visitor Attraction of the Year in 2004, 2005, 2009 and 2010, is one of the North West's most popular heritage attractions. Over 750,000 visits are made each year to the 1,000 acres of deer park, Mansion, Gardens, Old Hall, rare breeds Farm and events. It has a history dating back to Bronze Age farming and has been home to herds of deer since the 13th century. In the late Tudor period Tatton was acquired by the Egerton family who owned the estate until the last Lord Egerton died without heirs in 1958. Maurice Egerton bequeathed the estate to the National Trust and in 1960 a lease was drawn up with Cheshire County Council who managed and financed the property on behalf of the National Trust until April 2009 when responsibility transferred to Cheshire East Council. Tatton Park Vision Statement.
Cheshire East Council came into being on April 1st 2009. The third largest unitary Council in the North West it delivers high quality services to over 360,000 residents. The management and financing of Tatton Park sits within the Council's Visitor Economy Department, within the Regeneration Service, part of the Council's Places Directorate.
The National Trust is a charity which is completely independent of Government. The charity works to preserve and protect the coastline, countryside and buildings of England, Wales and Northern Ireland. Tatton Park is owned by the National Trust.
The Tatton Park Trust is a registered charity (1111357) that supports the conservation of Tatton Park for current and future generations. The Trust raises funds to meet its charitable objectives. The sale in 2006 of the right to use the M1 registration on the highway provided the initial funds for the Trust's work. The Trust will continue to seek further funds from donations, bequests and fundraising activities.