Terracotta Far East Film Festival: MOEBIUS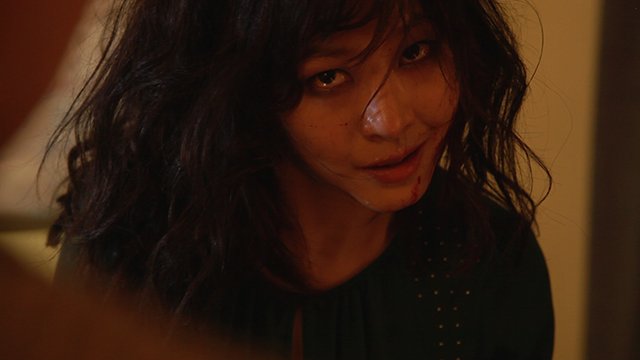 KIM Ki-duk's daring portrayal of a dysfunctional family, filmed without dialogue, making this disturbing drama all the more potent.
A spurned wife seeks revenge against her adulterous husband. In a fit of rage, she grabs a knife and tries to castrate him. He fights her off, so instead she lashes out at her teenage son. Distraught and driven by guilt, the father explores desperate methods in order to help his maimed son.
A chain of twisted events brings father and son unexpectedly closer together in this provocative, pitch black comedy, that only a very talented director and cast could pull off. Starring promising newcomer SEO Young-ju (JUVENILE OFFENDER) as the son, Cho Jae-hyun (CROCODILE, THE ISLE, BAD GUY) as the father, and LEE Eun-woo who plays both wife and mistress.
Dir: KIM Ki-duk, South Korea / language: none / 89 mins / 2013/ UK Premiere
Cast: CHO Jae-hyun, SEO Young-ju, LEE Eun-woo
Prince Charles Cinema, Friday 30 May 2014, 20:55.
Tickets available from http://www.princecharlescinema.com