TERRACOTTA FESTIVAL 2012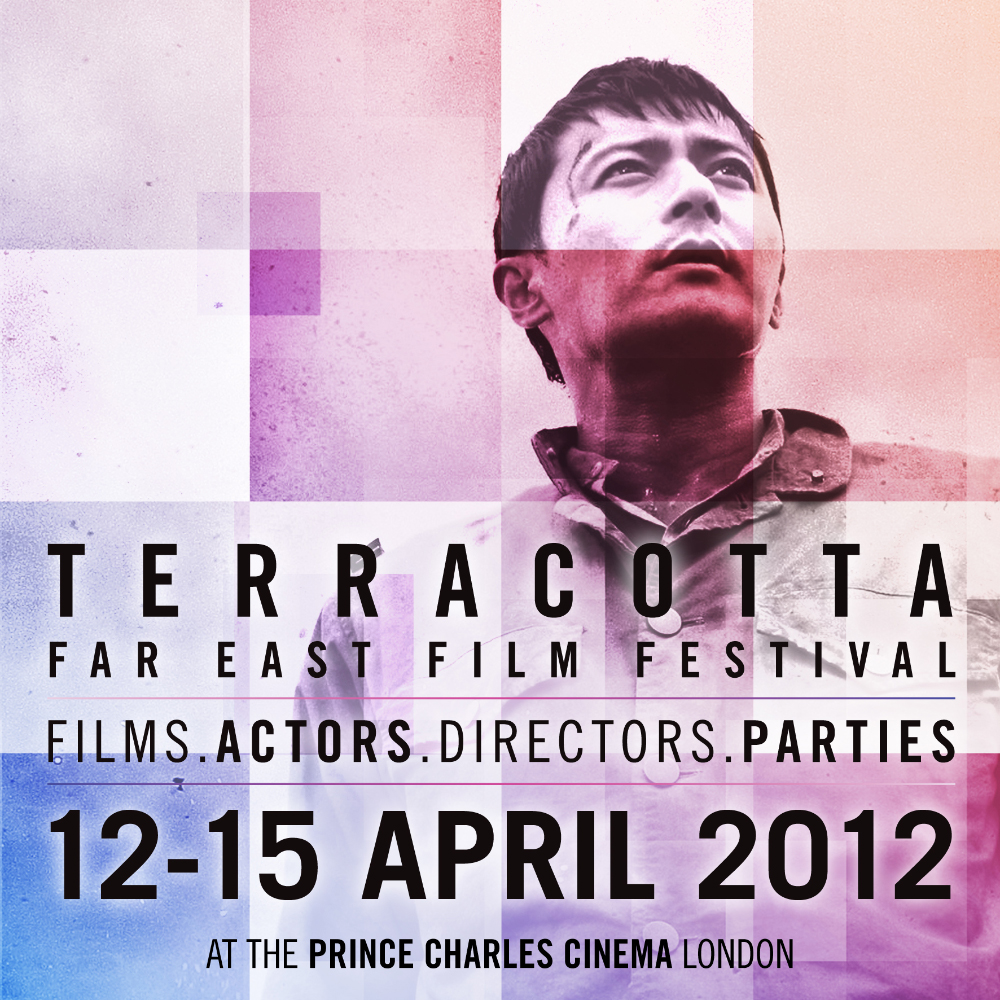 Date: Thursday 12 – Sunday 15 April
Venue: Venue: Prince Charles Cinema, 7 Leicester Place, London WC2H 7BY
Cost: £8.00, £7.00 (concessions), £6.50 (Members)
Website: www.terracottafestival.com
Booking: http://terracottafestival.com/tickets
The 4th annual Terracotta Far East Film Festival is set to run April 12th -15th and will once again be hosted by Prince Charles Cinema in the heart of London's Chinatown.
With a stunning line-up of films hand-picked from the best of the region, encompassing diverse genres from comedy to drama to horror and everything in between, the festival will continue to hold exclusive Q&As, masterclasses and fabulous parties.
Each year the festival strives to improve on last year and to discover new talent;
This year, there will be a focus on Taiwan and Terracotta Festival will host the UK Premiere for Seediq Bale by an emerging director Wei Te-sheng (Cape No. 7). Rising star Da Ching, lead actor of the film, will be attending the festival and the Official Party on the Saturday night will be Taiwanese themed.
As with every edition, the programme is balanced with the major film producing territories and main genres and this year, a new concept of 'themes' illustrates the diversity: the 'Discovery' theme groups together the first film made in Burma under the censors' radar, Return to Burma, with a film about one man's cycle journey from Yunnan to Lhasa, One Mile Above – all are fascinating destinations less visited by the average tourist.
Aiming to represent the diversity of Korean cinema, the line-up wouldn't be complete without the return of arthouse master Kim Ki-duk and the most expensive Korean epic war ever made: My Way which will open the festival.
Fans of Japanese cinema will be able to enjoy an eclectic mixture of genres from controversial director Toshiaki Toyoda (Monsters Club) to quirky comedy drama featuring renowned actor Koji Yakusho (The Woodsman and the Rain) and the legendary animated works of Studio Ghibli.
Prolific actor Denden, well-known in the UK for his performance in Cold Fish, will be attending our closing ceremony of Himizu, new film by maverick director Sion Sono.
Terracotta Festival is above all an event to socialise and a platform for Asian culture at all levels; for this purpose the organisers are taking the festival beyond the cinema with a new FOOD PASS, giving access to a number of restaurants in Chinatown. There will be other related events such as photo exhibitions and competitions announced on social network sites.
For the full film programme, visit: http://terracottafestival.com