Thames Festival to celebrate the best of Korean Traditional Medicine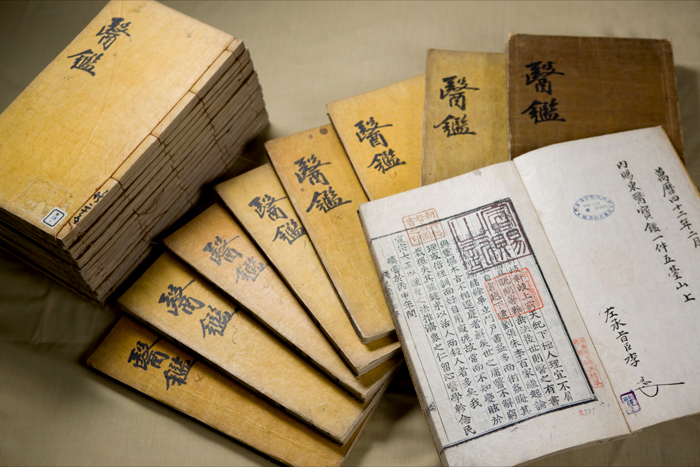 Thames Festival to celebrate the best of Korean Traditional Medicine 
2013 will be 400 years since the Donguibogam, the most precious book in traditional Korean medicine, was first printed. The Donguibogam was commissioned by King Seonjo in 1596 in order to make healthcare more accessible to the Korean people whose health had been ravaged by the Japanese invasions. The enormous task of compiling Korea's medicinal knowledge was undertaken by Heo Jun (허준), a distinguished court physician. The work extended to 25 volumes and was eventually completed in 2010, with publication three years later. There will be a commemorative international Traditional Medicine EXPO (the Donguibogam EXPO) in 2013 to celebrate the 400th anniversary of its publication. The EXPO will be held in Sancheong County on the slopes of Jirisan. The county is known for the excellent quality of its medicinal herbs, and is where Heo Jun commenced his studies in medicine in the second half of the 16th Century.
At the 2011 Thames Festival (Sept 10-11 on the South Bank near the OXO Tower), there will be the usual high quality Korean entertainments. But for the first time this year the Korean Cultural Centre has invited cities and provinces throughout Korea to come to present their attractions, so that Londoners are introduced to areas of Korea outside of Seoul. Jeju-do will be there as part of its campaign to become one of the New 7 Wonders of Nature; Yeosu will be there to promote its role as host of the World Expo 2012. And Sancheong County from Gyeongsangnam-do will also be there to promote the 2013 Donguibogam EXPO.
At the Sancheong stall at the Thames Festival you will be able to talk to experienced practioners in Korean Traditional Medicine – in fact one of the doctors is so popular that people start queuing outside his clinic in Sancheong at 5 o'clock in the morning in order to get to see him. You'll be able to get top quality well-being and health advice from these experts. You'll also be able to sample some of Sancheong's herbal tea, some colourful herbal cocktails and some interesting herbal cookies. Herbal bags (약초 주머니) will also be available. Foreigners will also have fun dressing up as 허준 and 대장금. It's something that Londoners are unlikely to have experienced before, and will be a valuable part of Korea's annual participation in the Thames Festival.